Profile Dashboard
One dashboard to switch profiles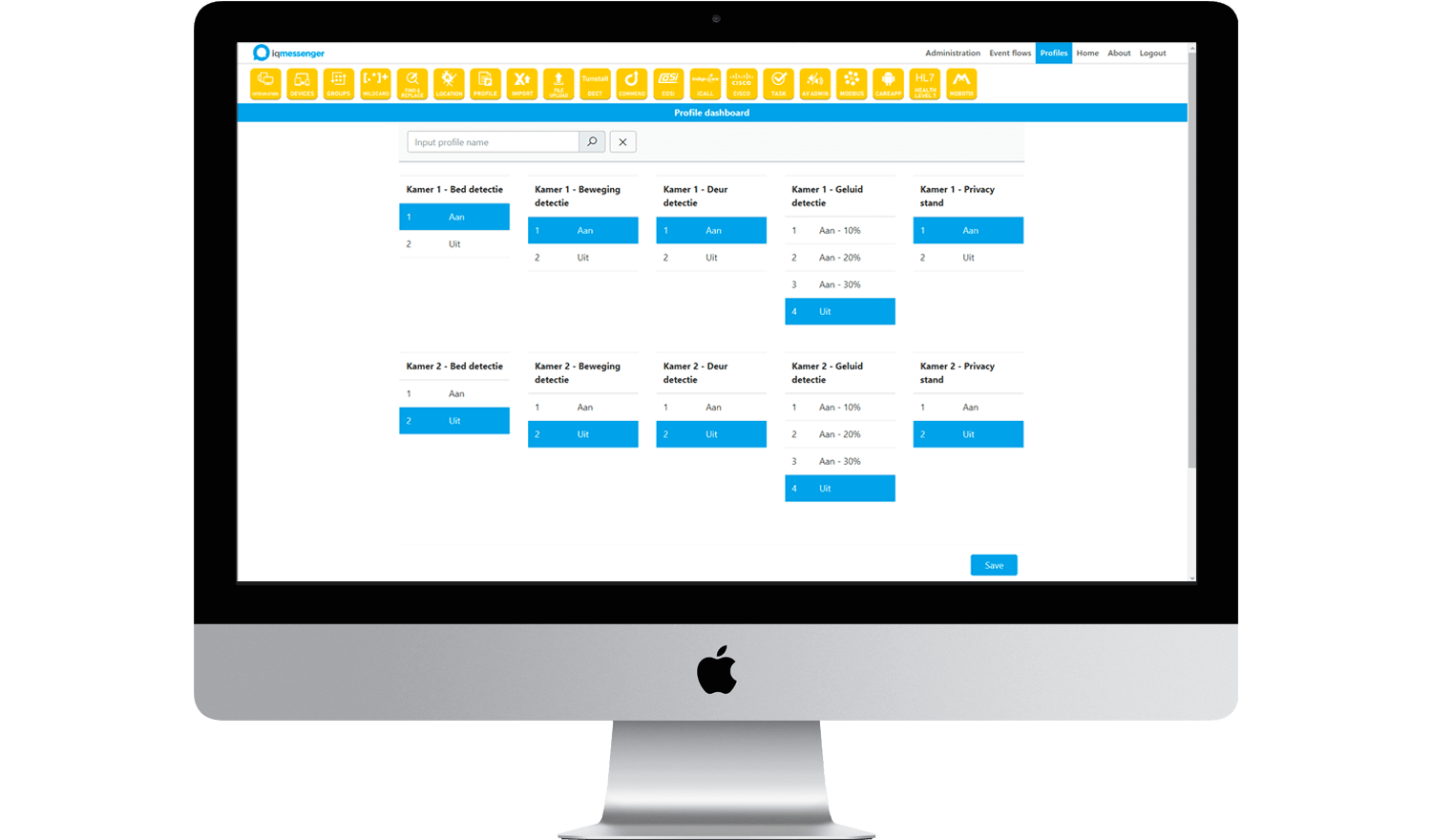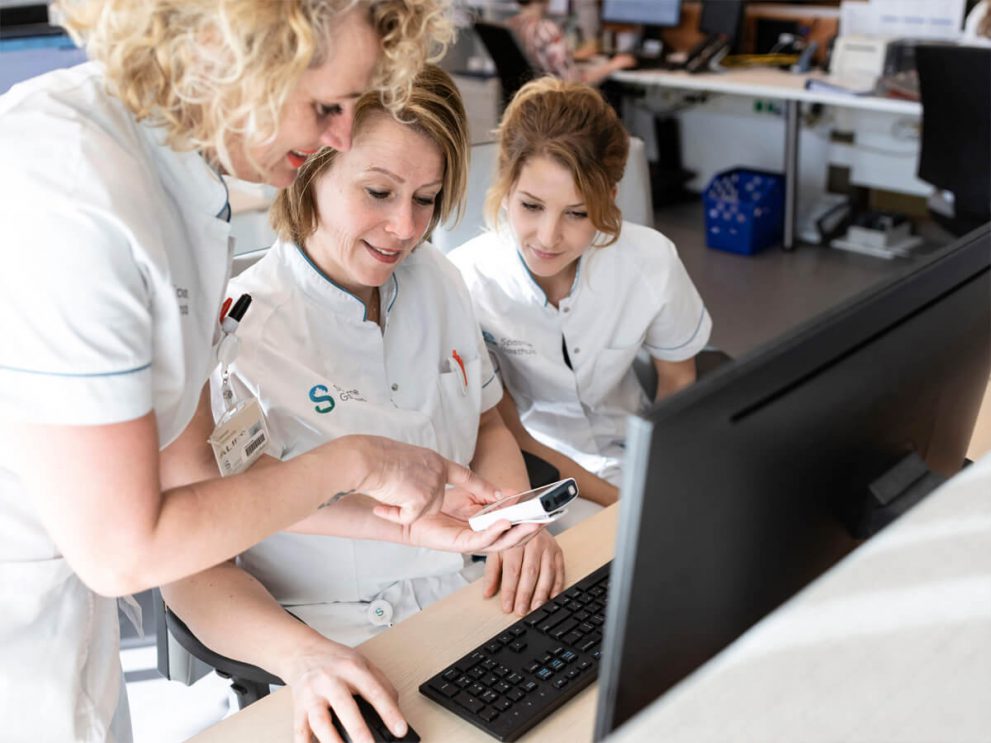 Profile Dashboard
By sliding profile switches, you can switch systems on or off, put a camera in privacy mode, control blinds, determine noise level, control light and switch sensors on or off. A healthcare professional is assigned rooms based on authorisation. Depending on the care process, the organisation determines to what extent the healthcare professional is allowed to carry out management actions.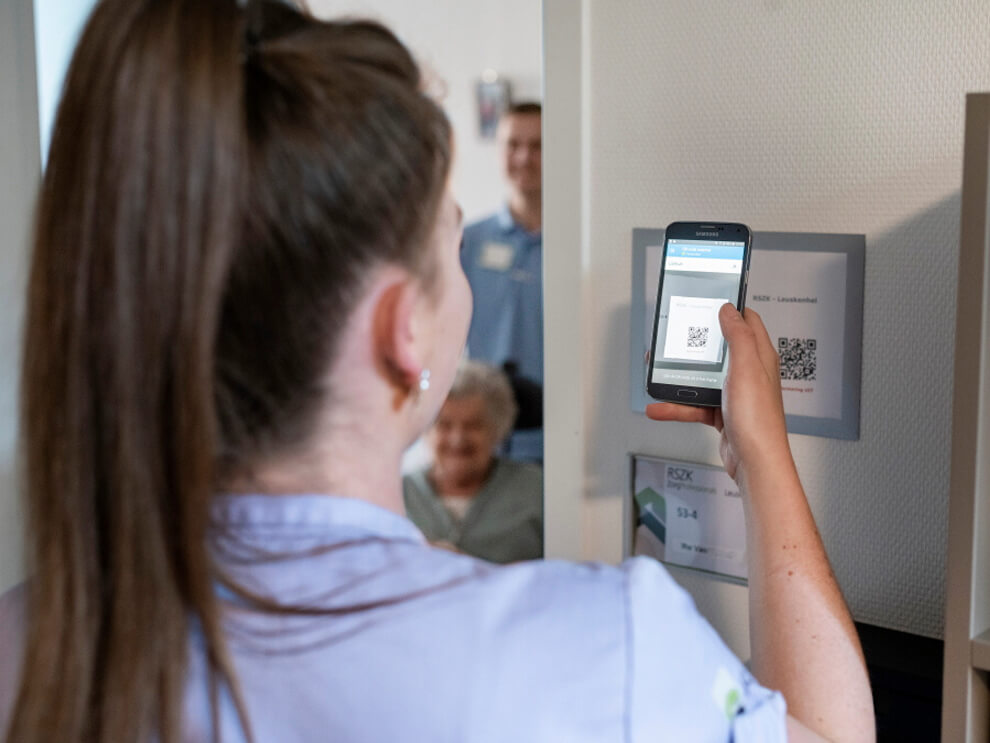 This allows you to offer control to your professionals on location. It precludes intervention of a technical manager for the application of a new detection. Any system linked to IQ Messenger can be operated and added to the profile dashboard. A healthcare professional no longer has to pass through every room to switch systems on or off. This reduces the workload for the nurse and also gives more peace and quiet on the ward.
One platform to switch profiles
Vendor-neutral
From camera to lighting
Authorisation can be based on the job profile
Get started with IQ Messenger.
Optimize alarm management
Request a demo
Keep me informed
Sign up to get the latest announcements and updates delivered to your email
Sign me up
The possibilities of IQ Messenger
See what IQ Messenger has to offer as a vendor independent message broker for critical alerts. Get in touch with us today and schedule a live demo.
Stay informed
Do you want to stay informed of the latest notifications, products or updates from IQ Messenger? Sign up to receive this by email.

-->