Dashboard for lifestyle monitoring
Gain insight into a client's lifestyle patterns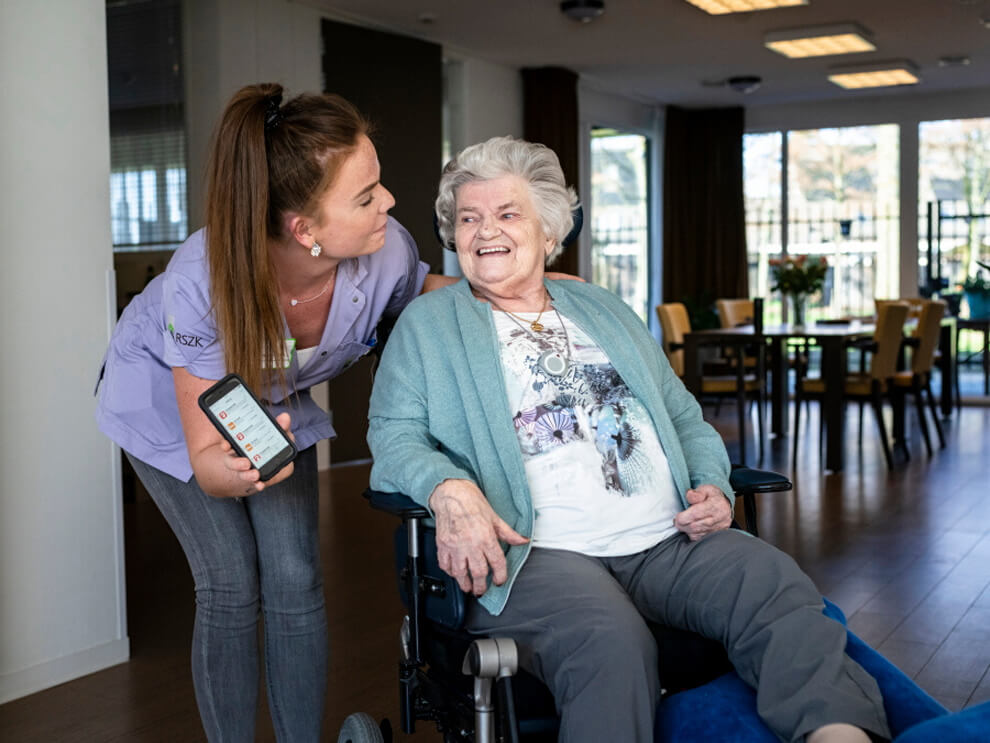 Dashboard for lifestyle monitoring
Lifestyle monitoring offers many advantages for the client. More and more healthcare organisations want to take the step towards a self-learning system, allowing you to raise preventive alarms or gain insight into a client's lifestyle patterns. This would include analysing the sleep biorhythm of the past days or weeks, how often the client has been to the toilet, or how long a client leaves the room on average.
Such vital questions can be answered with data, all in one insightful dashboard. For example, a nurse could draw a conclusion based on the data obtained and/or whether the prescribed medication has had an effect on the client. Does a doctor, family care provider or nurse want a quick insight about the client? At the touch of a button, you can retrieve all the necessary data and view it clearly. An enormous added value for your care process.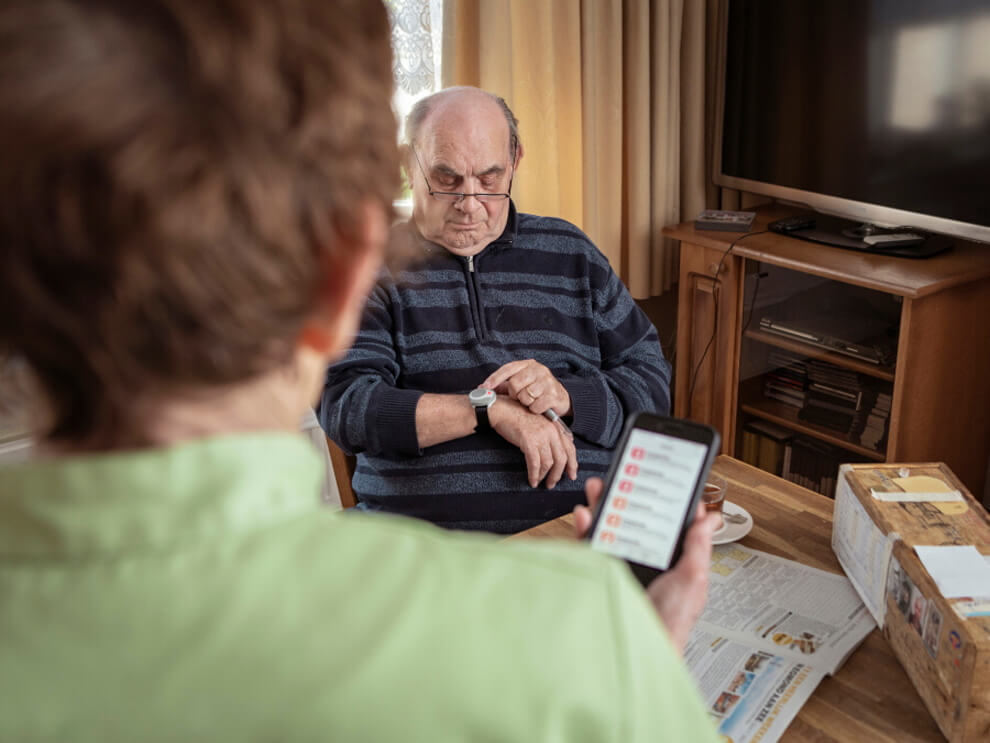 Preventive alerting is the next step in care. When the system recognises that certain alarm calls, such as staying in bed or in the bathroom too long, or leaving the room frequently at recurring times, you can fully set up the care process for the client and simplify your choice of care home automation. After all, the care process must be central at all times. Lifestyle monitoring results in reducing the client's medication, improved sleep, understanding the client's needs, and reduced workload for the healthcare professional by having a complete picture of the care situation and needs.
Lifestyle monitoring measurements you could consider include:
Sleep (biorhythm and duration)
Entering and leaving room/apartment
Toilet use
Wandering
Eating pattern (on the basis of data obtained from the healthcare professional and/or restaurant)
General activities such as walking etc.
Get started with IQ Messenger.
Optimize alarm management
Request a demo
Keep me informed
Sign up to get the latest announcements and updates delivered to your email
Sign me up
The possibilities of IQ Messenger
See what IQ Messenger has to offer as a vendor independent message broker for critical alerts. Get in touch with us today and schedule a live demo.
Stay informed
Do you want to stay informed of the latest notifications, products or updates from IQ Messenger? Sign up to receive this by email.
-->