Real Time Console
Display a list of all alarms within the building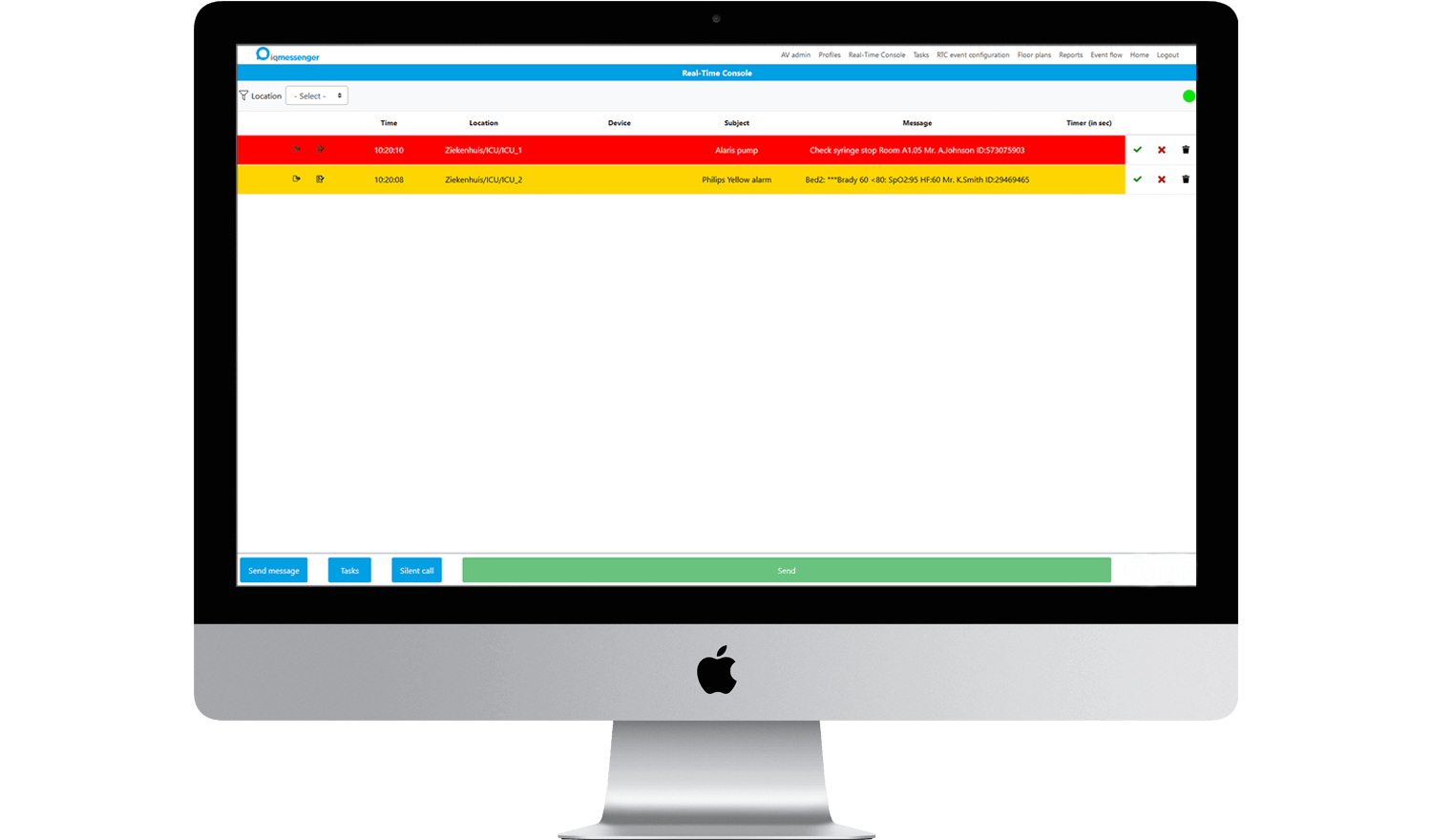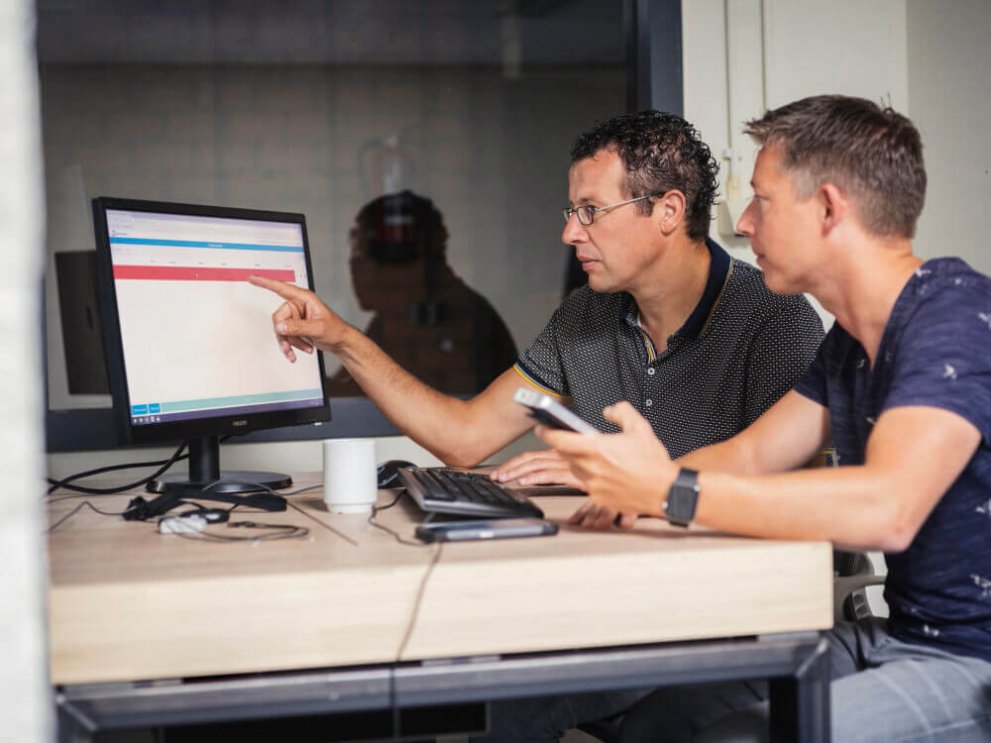 Real Time Console
IQ Messenger's Real Time Console web application is a convenient application, providing a list of all alarms from one or more locations at a glance. The application is fully web-based and accessible from any screen. You are no longer dependent on the use of a certain type of system. The Real Time Console is vendor-neutral and can display notifications from any system within the building.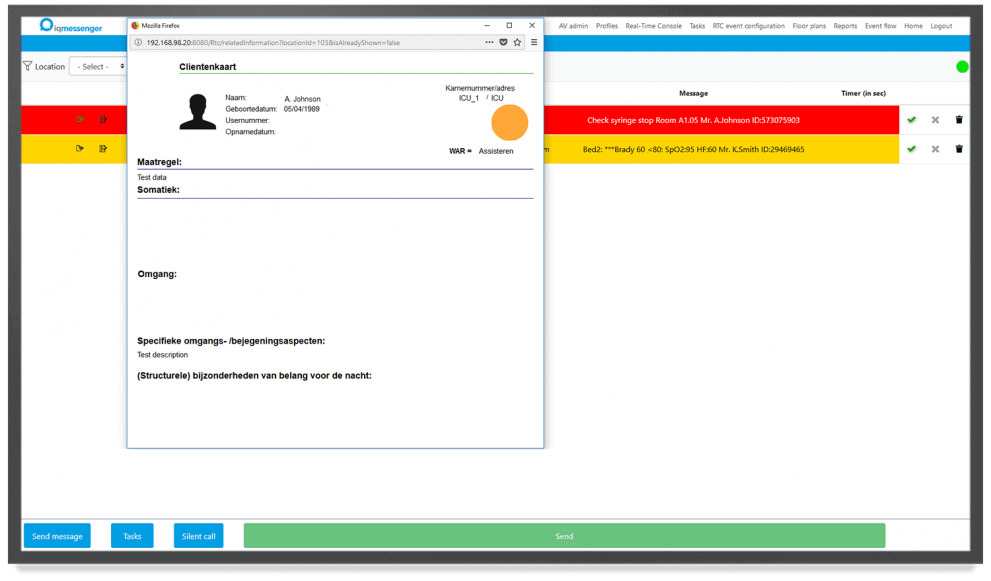 It also allows for linking into the EHR and through incoming alarms, you can directly retrieve a client or patient card with all the necessary data. This offers huge added value to the alarm when it comes in. This way you know exactly which client or patient is sleeping in which room. Furthermore, you can request information about treatment, allergies, diagnoses and other information relevant to the client's or patient's care.
It also offers functionality to continue alarms, prioritise an alarm, accept or reject the alarm, and determine the colour of the text itself. This provides a simple overview of all alarms of one or more locations and creates a monitoring centre for the nurse.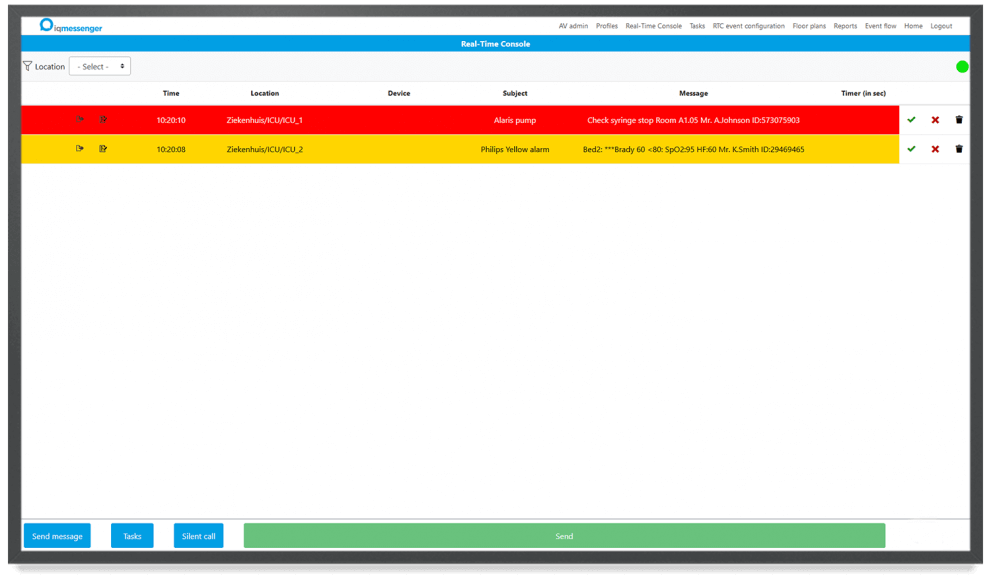 List view of alarms
Central or decentralised
Fully web-based
Accessible from any screen
Vendor-neutral monitoring centre
Seeing exactly which client or patient is sleeping in which room
Linking to the EHR
Information about interaction and background of client or patient
Forwarding of alarms
Adjusting the priority level of alarms
Accepting and rejecting alarms
Personally define the colour of the notification and the text
Get started with IQ Messenger.
Optimize alarm management
Request a demo
Keep me informed
Sign up to get the latest announcements and updates delivered to your email
Sign me up
The possibilities of IQ Messenger
See what IQ Messenger has to offer as a vendor independent message broker for critical alerts. Get in touch with us today and schedule a live demo.
Stay informed
Do you want to stay informed of the latest notifications, products or updates from IQ Messenger? Sign up to receive this by email.

-->