Maximum control of the emergency response organisation
In the event of an occupational accident, how do you ensure that the right internal emergency responder is at the right place?
Maximum control of the emergency response organisation
When every second counts, the quality of your critical alarm is essential. In the event of an occupational accident, how do you ensure that the right internal emergency responder is at the right place? Do you actually know which emergency response workers are available? And whether you have enough (per building) to meet the legal requirements? The SmartApp and Emergency Console provide reliable critical communication for emergency responders to act quickly and effectively in the event of emergencies.
Emergency responders and plans are mandatory for organisations in the Netherlands. Preparing a risk inventory and evaluation (RI&E), preparing an internal emergency plan and setting up an emergency response organisation with certified internal emergency response workers is necessary to ensure the safety of your employees and business continuity. And that's just the legal requirements.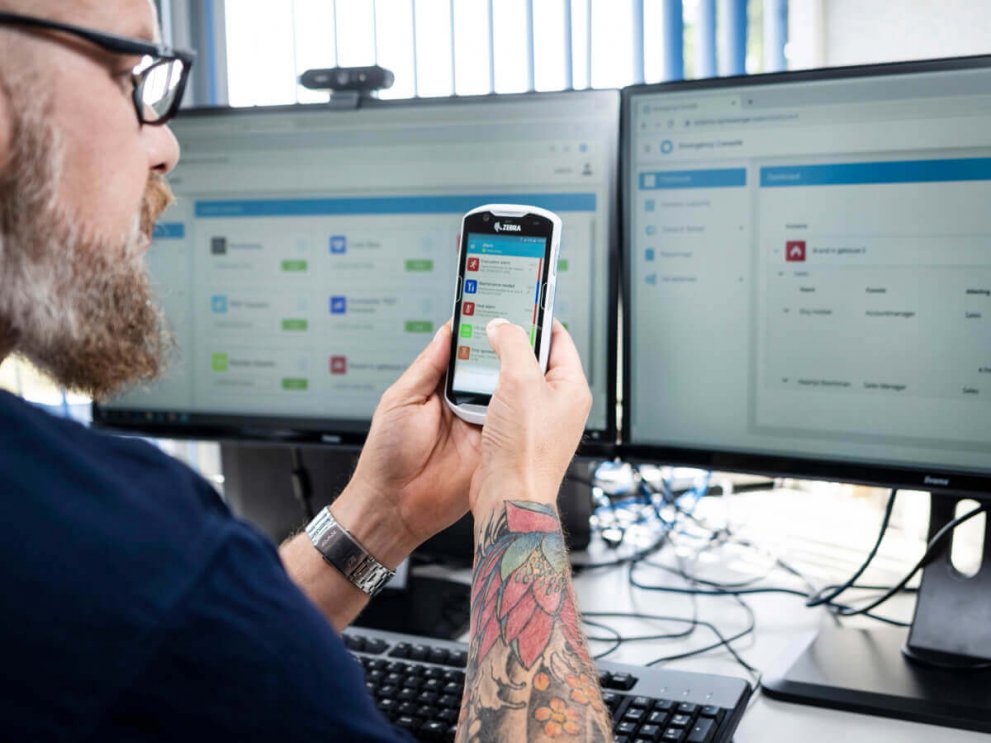 Central emergency response and disaster control dashboard: Emergency Console
The challenge is to gain adequate control of the emergency response organisation and to maintain the overview. IQ Messenger offers a central web-based dashboard developed with:
All crisis communication via a single platform
Smartphone application (SmartApp) for emergency responders with automatic attendance recording
Displays the occupancy rate of emergency responders (per location) and priority levels
Rapid and effective alarm in the event of occupational accidents, malfunctions, aggression, fire and other emergencies
Insight into all alarms any time, anywhere
Adjustable scenarios with specific alarms
Alarms via various channels: interactive calling, texting and emailing with pre-programmed or manual text but also direct alerts to existing smartphones, DECT and Wifi handsets, pagers, two-way radios and screen applications.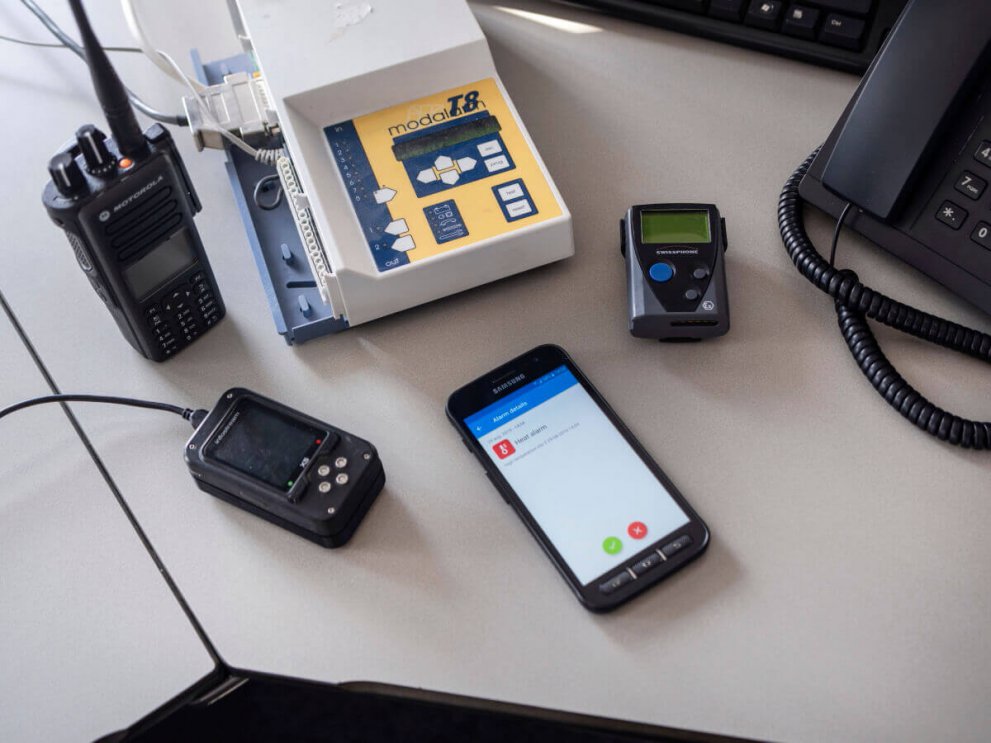 Pairing with any pager, DECT handset or walkie-talkie
IQ Messenger's smart alarm solution is linked to all available systems for fire alarm, cameras, access control, etc. (input). The notifications from these systems are sent to a (smart) device of your choice (output).
Swift and effective communication
The SmartApp ensures that in the event of an emergency, the notifications go directly to the right employees:
Alerting about any possible incident, from fire to burglary
Notifications to relevant employees
Direct communication via push-to-talk, video calls and chat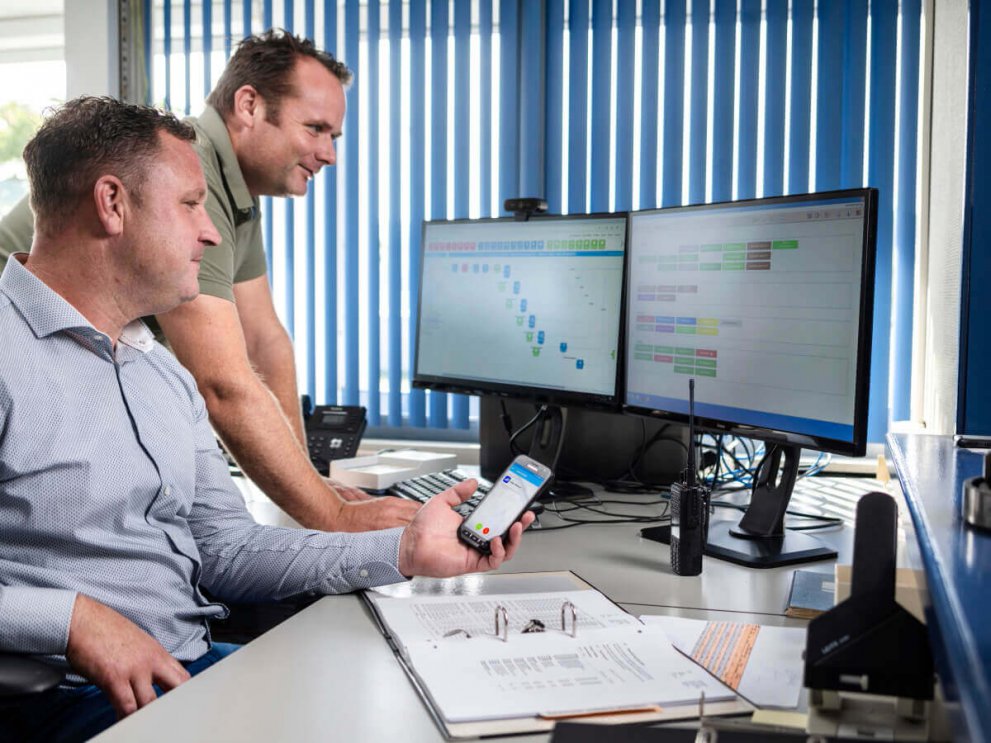 Can be fully configured according to your needs
Specific security risks require various scenarios with associated alarms. The Emergency Console is fully configurable with scenarios that are relevant to your organisation. Scenarios would include: fire, a gas leak, flooding etc. Fully flexible and always vendor-neutral.
Get started with IQ Messenger.
Optimize alarm management
Request a demo
Keep me informed
Sign up to get the latest announcements and updates delivered to your email
Sign me up
The possibilities of IQ Messenger
See what IQ Messenger has to offer as a vendor independent message broker for critical alerts. Get in touch with us today and schedule a live demo.
Stay informed
Do you want to stay informed of the latest notifications, products or updates from IQ Messenger? Sign up to receive this by email.
-->