Smart sensors and cameras
Smart sensors and camera technology are used in all healthcare segments from the ICU in the hospitals, nursing homes to the care for the disabled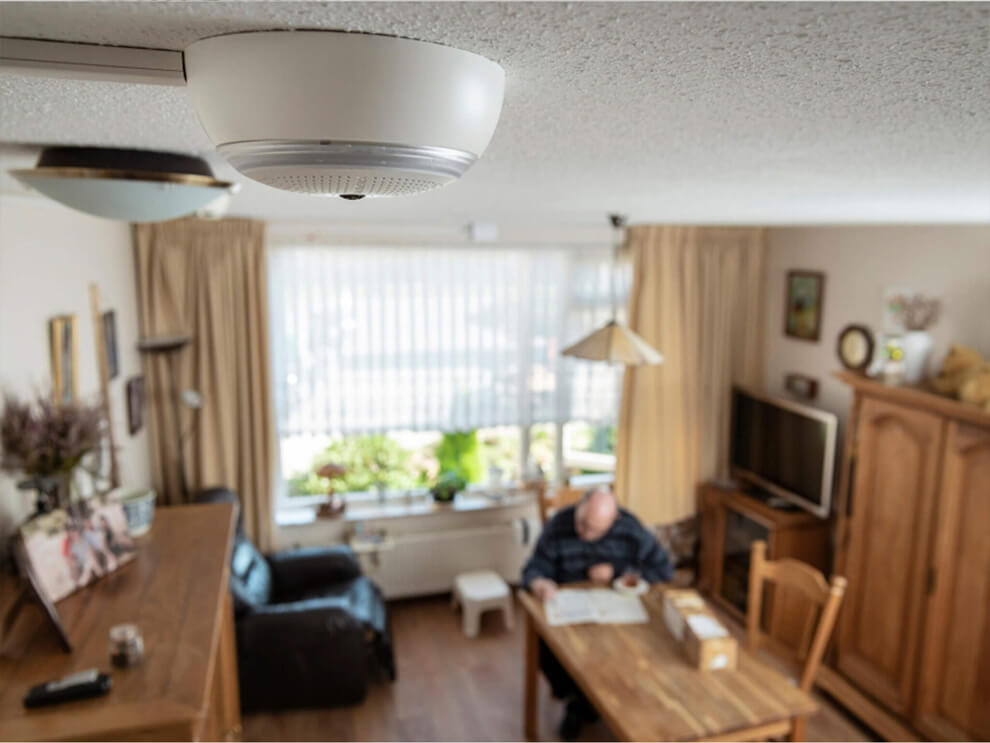 Smart sensors and cameras
Smart sensors and camera technology are used in all healthcare segments. In hospitals, they apply smart sensor technology to the ICU to monitor an isolated patient outside the room. Nursing homes phase out nurse call systems and choose passive alarms with smart sensor technology (nursing home without nurse call system). Finally, the care for the disabled where sensors such as the Nightwatch detect epileptic seizures and cameras automatically start a video recording to be attached to the alarm message to the care professional's SmartApp.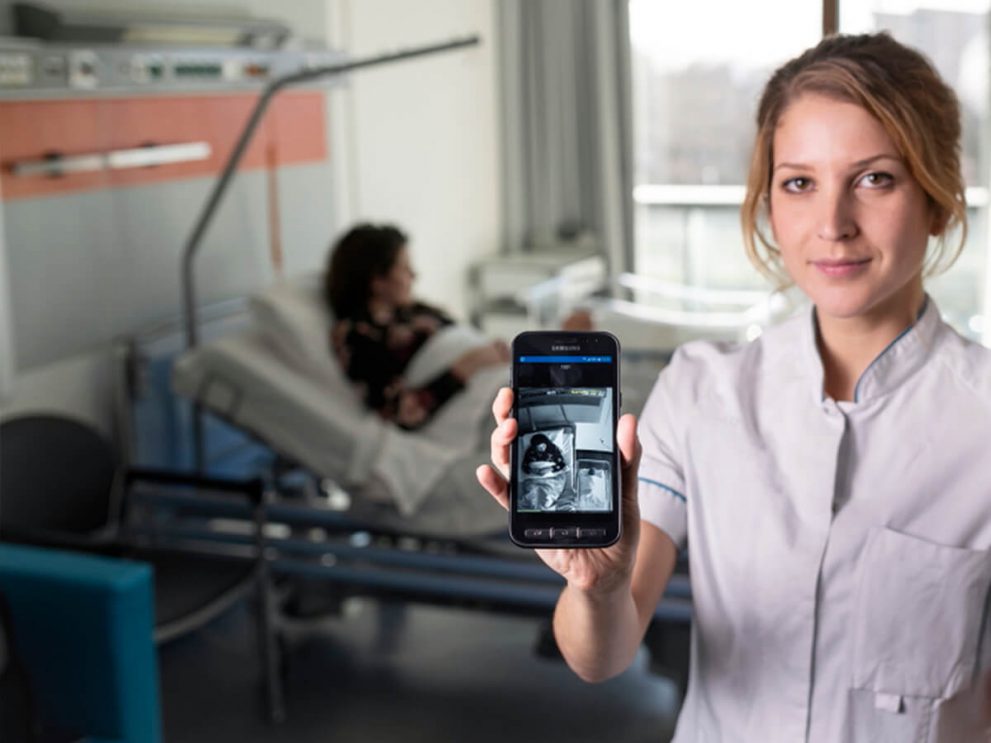 Sensors detect the following functions:
IQ Messenger filters and combines these detections vendor-neutral and across all generations of sensor technology. With simple alarm allocation, an alarm always reaches the right employee at the nursing station, SmartApp or control room web application Graphical Floor Plan.
Sensors have functionalities that IQ Messenger can start up:
Activate privacy mode
Sensors automatically pause when healthcare professional enters room
Starting video recording of the event
Starting speak-listen connection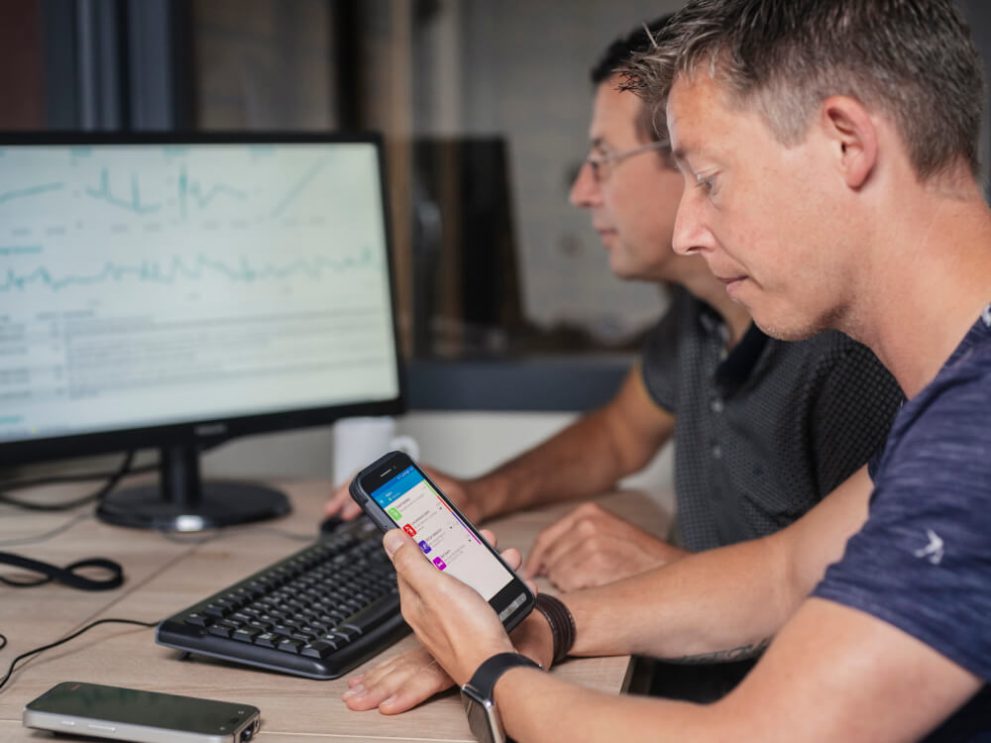 Sensors are primarily used to monitor clients. A combination of reports then forms an alarm notification. All detections can be saved without alerts.
For example, organisations have predictive data at their disposal to plan care even better:
How much time slept
Number of toilet visits
Movement
Use of nurse call system
This data, combined with real-time information from the EHR, an overview of active notifications and vital data, are displayed in IQ Messenger's client dashboard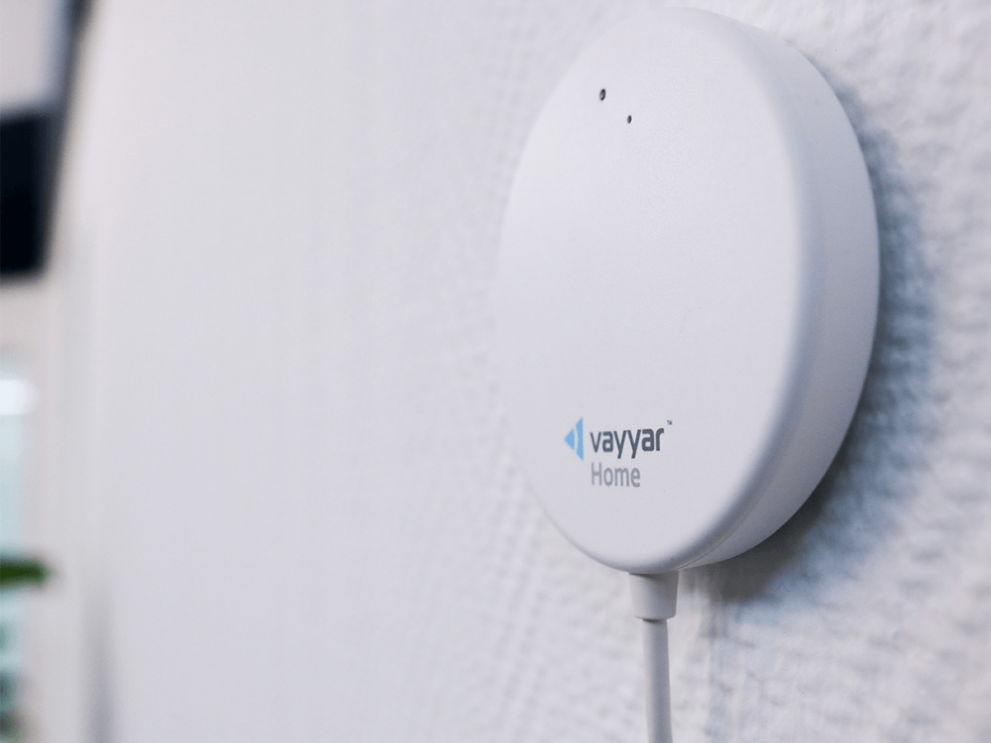 NEW: IQ Messenger integration with the latest Vayyar radar smart sensor technology!
The radar technology of the Vayyar smart sensor provides instant insight into clients' movement activity and provides automatic fall detection and lifestyle monitoring without the need for wearables, cameras, microphones or buttons.
The privacy of clients is ensured because the technology isn't based on camera images. Alarm pendants or wristbands are no longer necessary due to sensors recognizing when help is needed. The Vayyar radar smart sensors are unobtrusive, easy to install, intramural and extramural, and non-contact. The following detections are provided:
– Presence and movement of the resident in the room
– Fall detection
– Wandering behaviour
– Real-time analysis of body posture
– Bathroom visits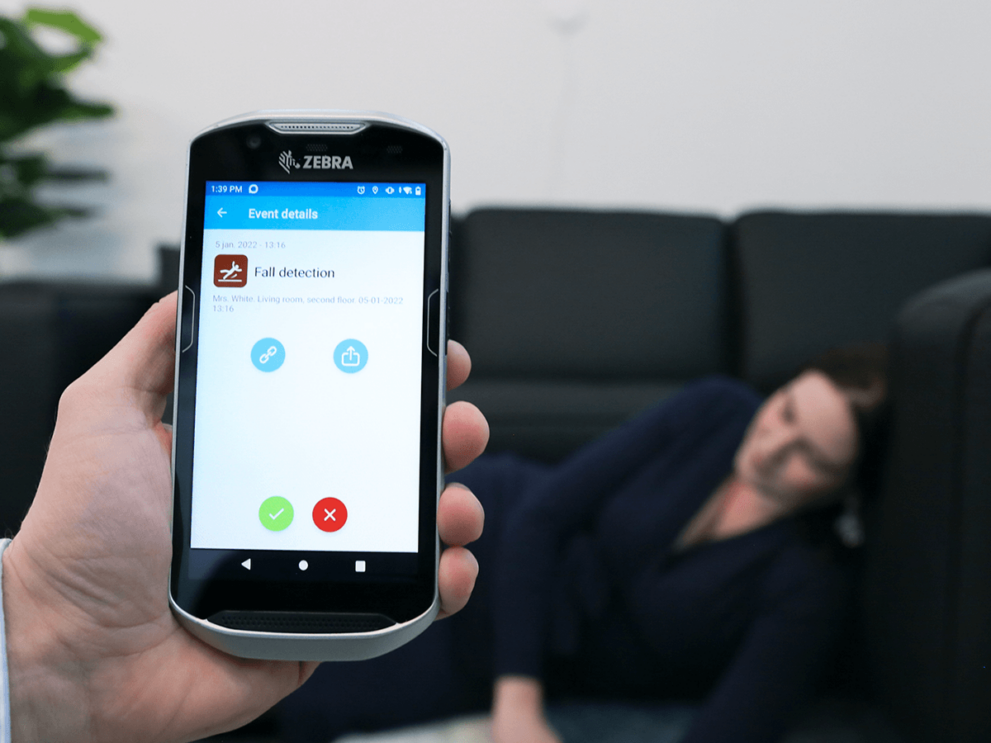 Nurses can easily switch detections on/off and receive the alerts on a wireless device of their choice or in our SmartApp. In addition, IQ Messenger also integrates real-time client status into its client overview, so that care providers have immediate insight into what is happening in a resident's room.
IQ Messenger liberates healthcare organisations from the vendor-lock. The right smart sensor based on the client's care plan and organisation budget can be selected without any interference of the current nurse call supplier. In this way, all classic nurse call systems can be enriched or replaced by a suitable smart sensor. Various smart sensors can be mixed within the same healthcare organisation while nurses still receive the alert in the same uniform SmartApp. Naturally, the alarms of all connected sensors and systems are logged accurately in the IQ Messenger Reports web application. In this way, healthcare professionals always have direct access to all relevant information.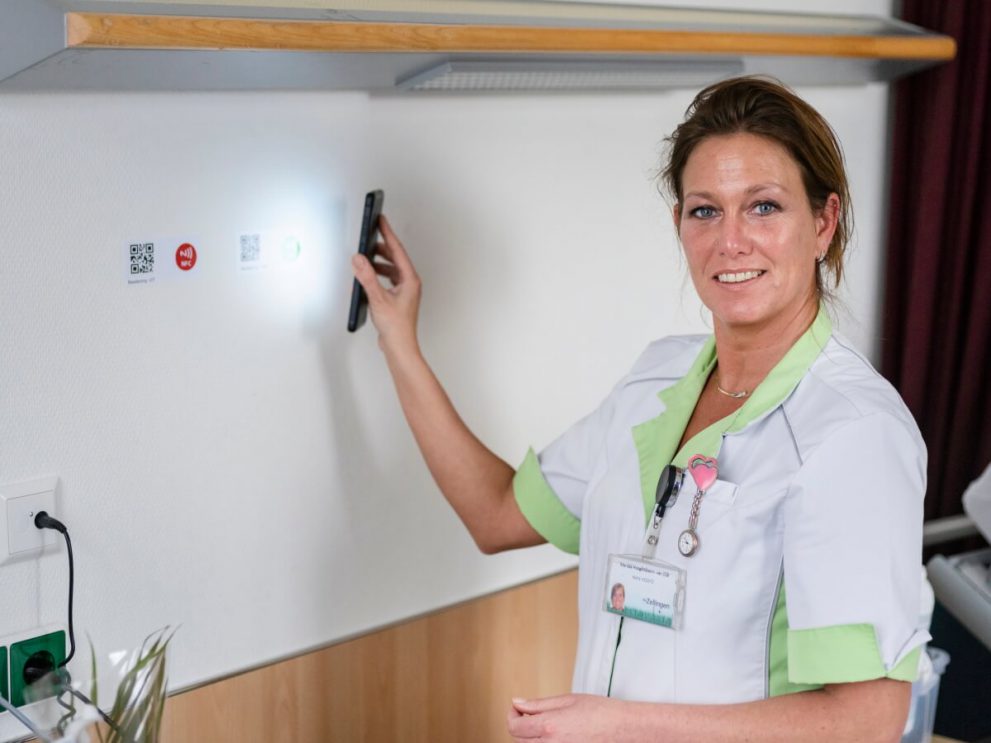 Sensor technology is continuously innovating. Healthcare organisations want to deploy the applications of today without being tied to the limited portfolio of nurse call providers. That is why IQ Messenger offers the most enriched integrations with the following brands: Mobotix, HikVision, Sensara, Daza, Robin etc.
IQ Messenger can send a camera image of your choice in alarm notifications
Care professionals scan an NFC tag to pause the detections
In case of a critical event such as an aggression alarm or insult, the record function starts
With the application of sensors, wander detection wrist transmitters are a thing of the past
Reports from sensors form an interesting data set as a client dashboard
With IQ Messenger's vendor-neutral technology, you are assured of a future-proof platform.
IQ Messenger integrations: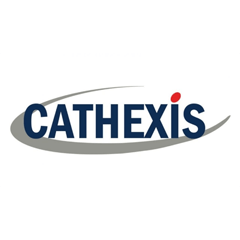 Cathexis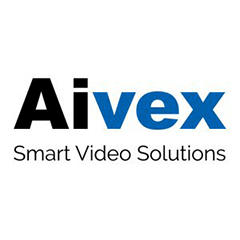 Aivex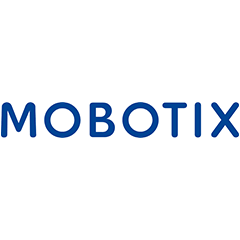 Mobotix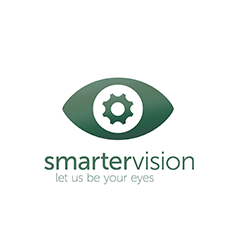 SmarterVision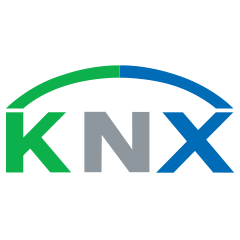 KNX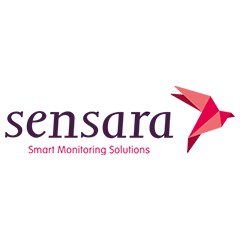 Sensara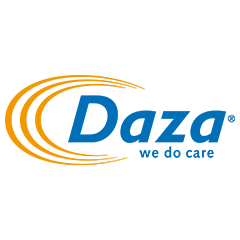 DAZA Opticare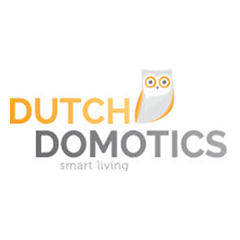 Dutch Domotics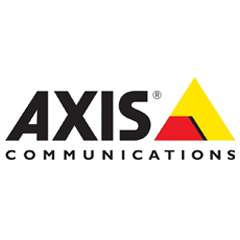 Axis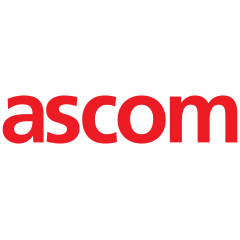 Ascom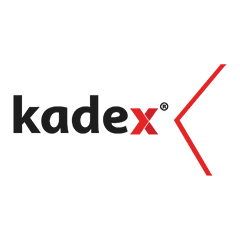 Kadex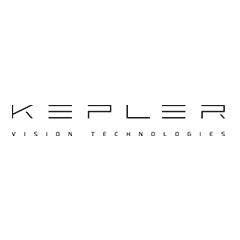 Kepler Vision Technologies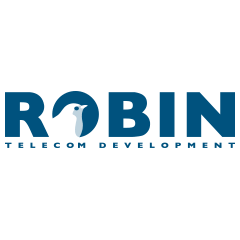 Robin Telecom Development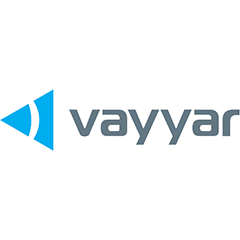 Vayyar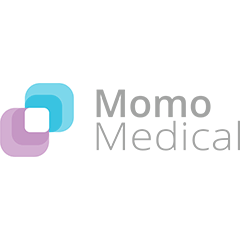 Momo Medical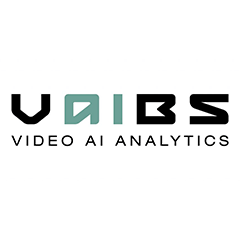 VAIBS
Get started with IQ Messenger.
Optimize alarm management
Request a demo
Keep me informed
Sign up to get the latest announcements and updates delivered to your email
Sign me up
The possibilities of IQ Messenger
See what IQ Messenger has to offer as a vendor independent message broker for critical alerts. Get in touch with us today and schedule a live demo.
Stay informed
Do you want to stay informed of the latest notifications, products or updates from IQ Messenger? Sign up to receive this by email.

-->