Reports
All events in one overview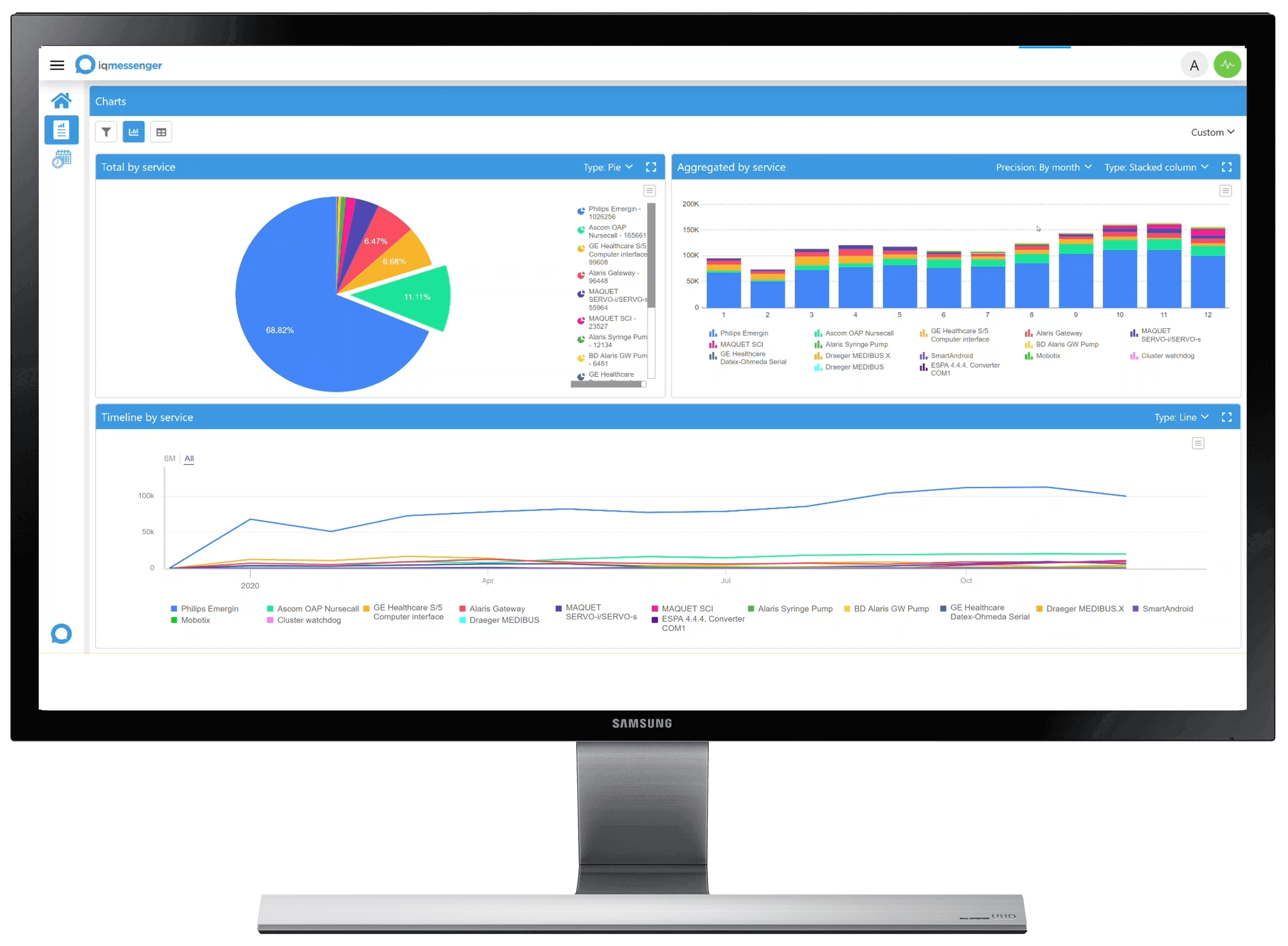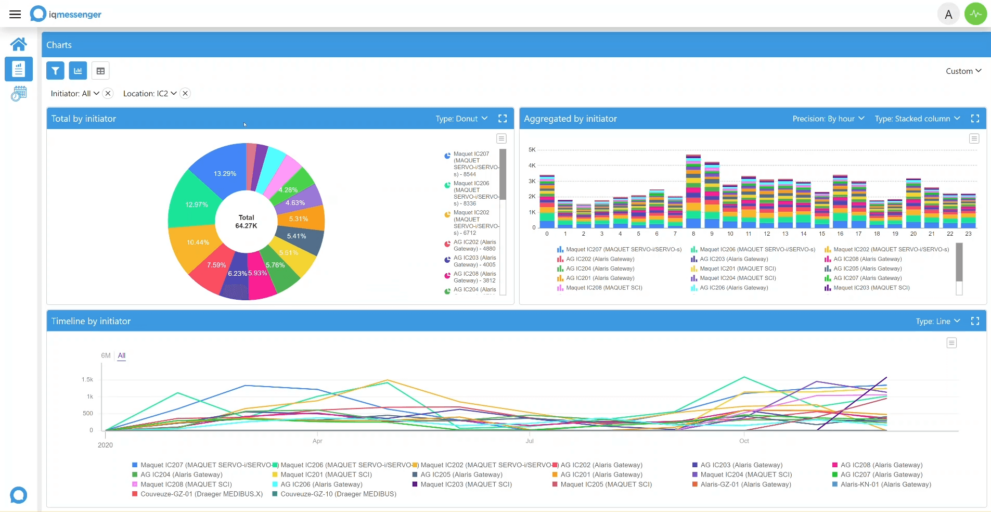 Reports
Reports is a web-based application allowing you to automatically print out all alarms in a .PDF or .CSV file via email or manually.
You can easily search by alarm type, client or patient ID, device type, time and date. Acceptance or refusal or other actions by professionals are also shown in the reports.
A .CSV file can be used to import it into your own environment, like a BI tool.
Create a historical report
Show the report as .PDF or .CSV
Extended report filter options
Receive automatic reports by email at scheduled times
Fully web-based and accessible from any screen.
Get started with IQ Messenger.
Optimize alarm management
Request a demo
Keep me informed
Sign up to get the latest announcements and updates delivered to your email
Sign me up
The possibilities of IQ Messenger
See what IQ Messenger has to offer as a vendor independent message broker for critical alerts. Get in touch with us today and schedule a live demo.
Stay informed
Do you want to stay informed of the latest notifications, products or updates from IQ Messenger? Sign up to receive this by email.

-->