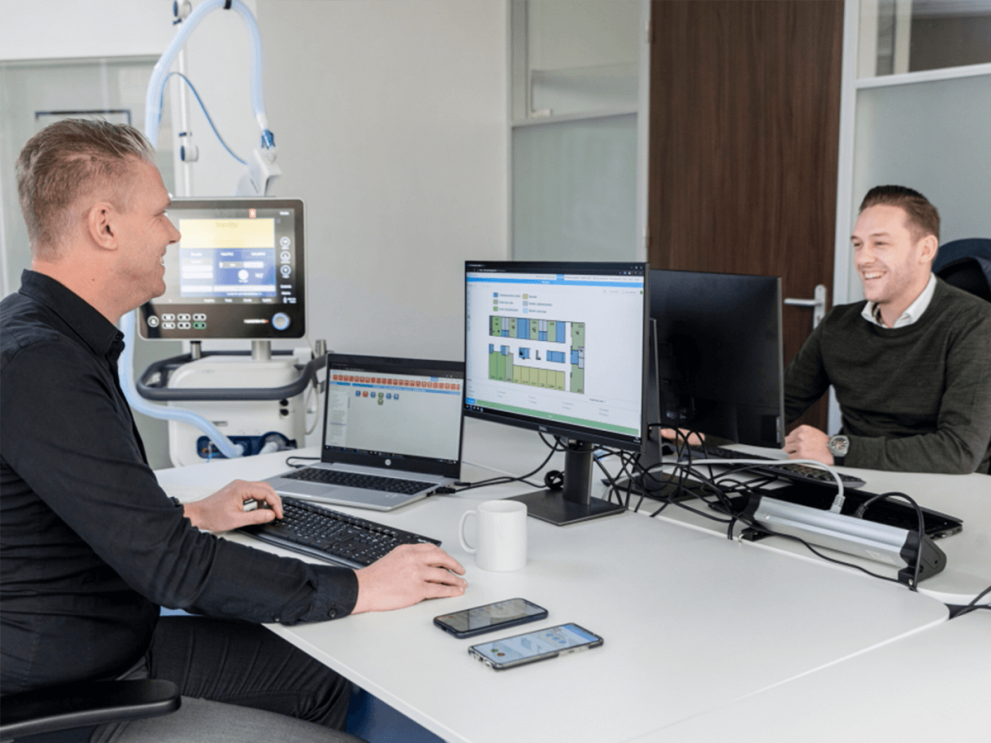 We're hiring
Employees at IQ Messenger are known for their creativity and perseverance. Looking for the best functionality to support working in critical environments, IQ Messenger employees develop applications that are user-friendly, engaging and above all, the best.
IQ Messenger is a fast-growing company. We know our people make the difference! That is why we invest in our employees and offer not only a unique product to our customers but also a unique working environment to our employees.
Joining us to reach the top
Our platform is considered "disruptive technology" and is a trendsetter when it comes to reliability, functionality and ease of management. It is for good reason that we close 2019 with three awards relating to innovation and original sales campaigns. Working at IQ Messenger means wanting to be distinctive, joining us to reach the top in critical alarm management.
Customers
Determine the roadmap of our product. We try to put ourselves in the shoes of our customers to develop user-friendly software.
Passion
For our mission to develop tools that support employees in critical alarm management.
Embrace
Our customers' work process and existing systems to use them as a competitive advantage.
Come and join us, view our current vacancies
Get started with IQ Messenger.
Optimize alarm management
Request a demo
Keep me informed
Sign up to get the latest announcements and updates delivered to your email
Sign me up
The possibilities of IQ Messenger
See what IQ Messenger has to offer as a vendor independent message broker for critical alerts. Get in touch with us today and schedule a live demo.
Stay informed
Do you want to stay informed of the latest notifications, products or updates from IQ Messenger? Sign up to receive this by email.

-->