Medical alarms
By means of full chain monitoring and guaranteed reliability of 99.99%, we achieve safe and reliable medical alarms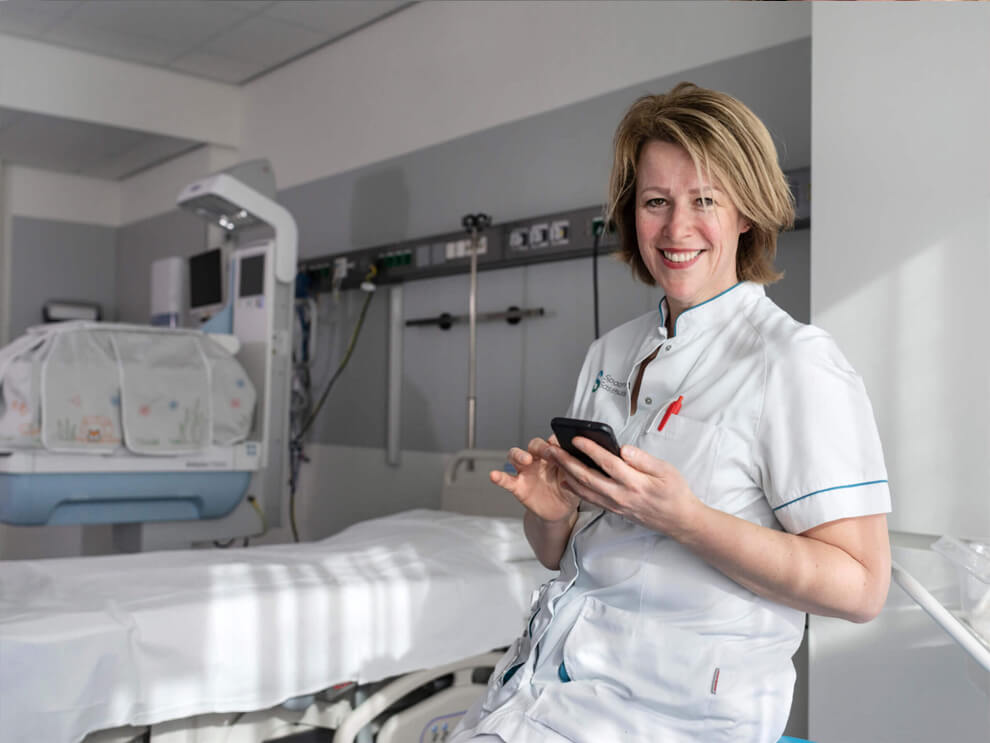 Medical alarms
By means of full chain monitoring and guaranteed reliability of 99.99%, we achieve safe and reliable medical alarms. This makes IQ Messenger Medical the vendor-neutral heart of a medical call system, a distributed alarm system, or a distributed alarm system with alarm confirmation as characterised by the terms MAS, DAS and CDAS. Medical devices are directly connected to IQ Messenger Medical by means of a "smart" (serial or IP) link. Existing "non-smart" contact connections to the classic nurse call system are avoided as much as possible in order to achieve alarm differentiation and reduction of alarm fatigue on the ward.
A large and increasing number of medical systems are now integrated on the platform and can be applied in combined use. This includes monitors, infusion pumps, ventilators, incubators, etc.
All alarm notifications are provided with correct visual and acoustic recognition and priority is delivered on a screen or wireless device of your choice.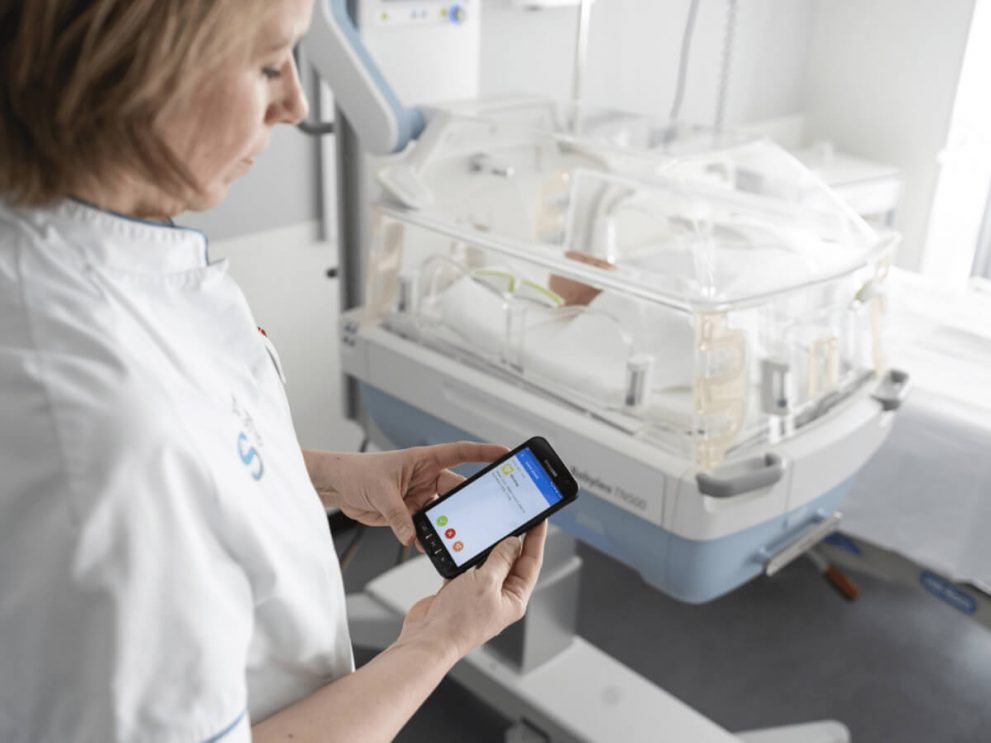 Care professionals often have to deal with alarm fatigue. Alarm fatigue reduces alertness and increases fatigue of healthcare professionals, resulting in patient risk. IQ Messenger Medical allows healthcare organisations to filter and distribute each alarm according to their own insights and needs. This gives the leading role to the care process and a high degree of alarm fatigue reduction can be achieved. Also, the increasing transition to single rooms and the ambition to achieve safe and silent medical alarms is an important driver.
IQ Messenger Medical is both ISO 13485, medical class IIb, ISO 27001 and NEN 7510 certified.
All alarms on one device
Reduce alarm fatigue and increase patient safety
Apply alarm differentiation
Realise silent alarms and single rooms
Safe, reliable and certified
IQ Messenger Medical is medical class llb certified and therefore fully complies with the European rules for medical devices
Get started with IQ Messenger.
Optimize alarm management
Request a demo
Keep me informed
Sign up to get the latest announcements and updates delivered to your email
Sign me up
The possibilities of IQ Messenger
See what IQ Messenger has to offer as a vendor independent message broker for critical alerts. Get in touch with us today and schedule a live demo.
Stay informed
Do you want to stay informed of the latest notifications, products or updates from IQ Messenger? Sign up to receive this by email.
-->