Event Flow Manager
Unique and user-friendly application to create alarm flows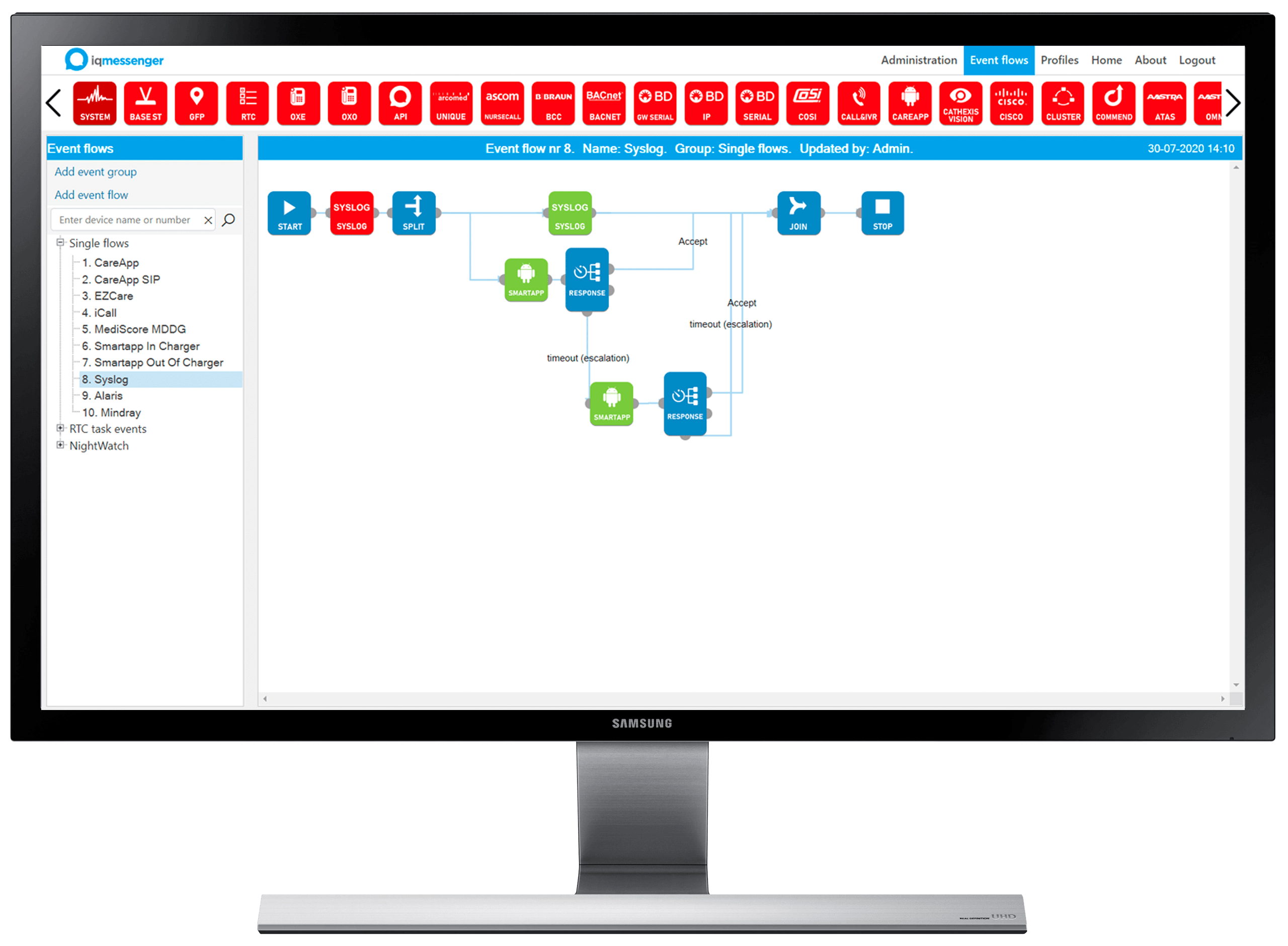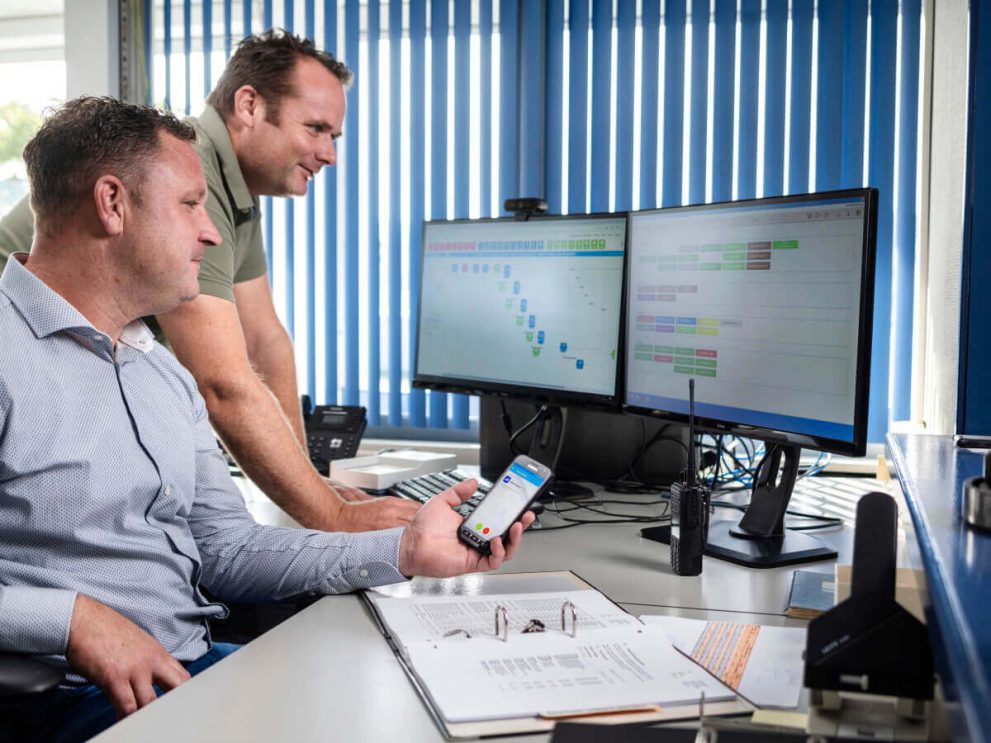 Event Flow Manager
The Event Flow Manager (EFM) forms the heart of the IQ Messenger platform. The EFM is an unique graphical alarm management application that gives full control over the exchange of alarm notifications. Based on generic and vendor-specific integrations, the EFM provides extensive filtering options to prevent alarm fatigue. Notifications can be exchanged between all connected systems using the "any to any" principle.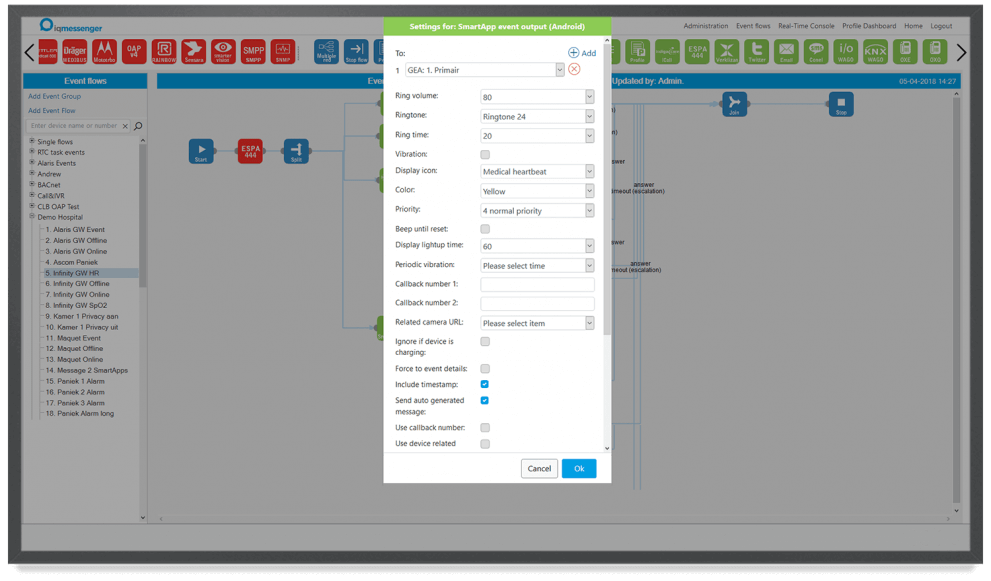 The EFM is in continuous development and is made available to all users. This avoids customisation and allows all users to benefit from the evolution of the IQ Messenger platform.  Business logic is regularly added for smarter and more efficient event flows.
For example, for each alarm you can set with which colour, icon, sound, volume, priority a notification should be sent, which date and time profiles should be followed, how many and how quickly users should be accepted and to which employees should be escalated if no (timely) response is received. Of course, all alarms and interactions are logged down to the millisecond and this data can be viewed by means of reports or exports.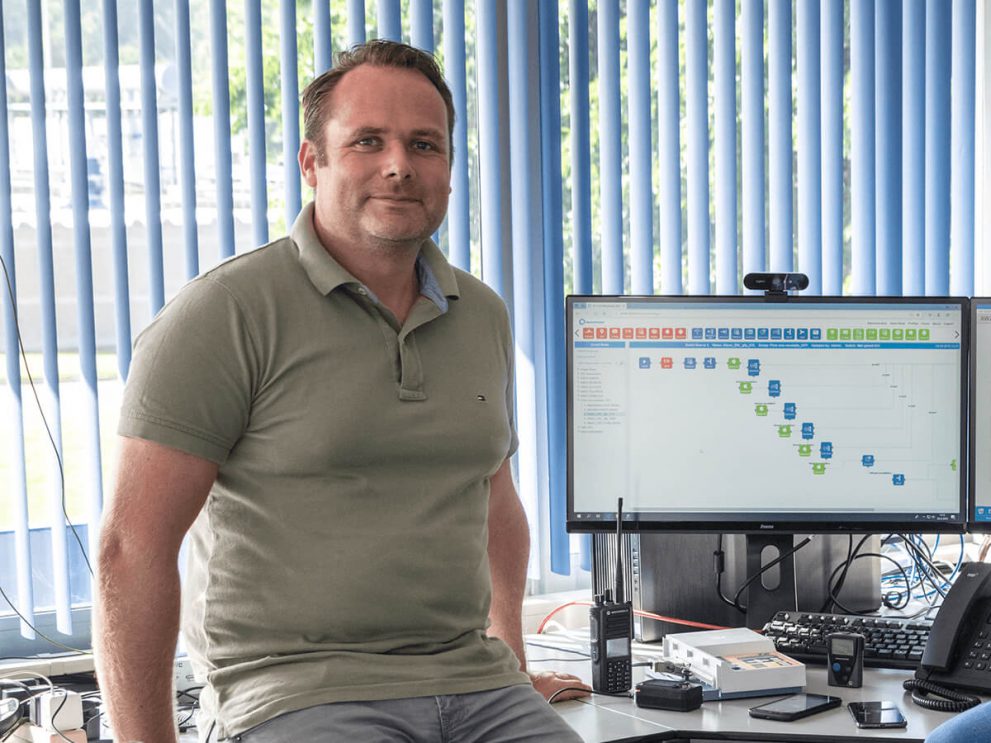 The well-known "vendor lock-in" that traditional (industrial and healthcare system) suppliers have used for years to close off their own products and solutions for smart integration and cooperation with other systems is gone forever. The IQ Messenger platform has no form of compartmentalisation or vendor dependency and focuses on the smart work process. From now on, you will be in charge of system choices and vendor-neutral integrations, resulting in major operational and financial benefits.
The EFM is web-based, requires no software installation on a PC and is easy to operate from any location/workstation.
One certified system for all alarms, end of compartmentalisation
Very easy, graphical, web-based intuitive operation
"Any to any" Exchanging every alarm with any other system
Vendor-neutral, end "vendor lock-in" of the traditional suppliers
Reduction of management and maintenance
Alarm filtering, alarm differentiation and alarm fatigue reduction
Comprehensive business logic for smart work processes
No customisation, all users benefit from the evolution of the platform
Get started with IQ Messenger.
Optimize alarm management
Request a demo
Keep me informed
Sign up to get the latest announcements and updates delivered to your email
Sign me up
The possibilities of IQ Messenger
See what IQ Messenger has to offer as a vendor independent message broker for critical alerts. Get in touch with us today and schedule a live demo.
Stay informed
Do you want to stay informed of the latest notifications, products or updates from IQ Messenger? Sign up to receive this by email.

-->