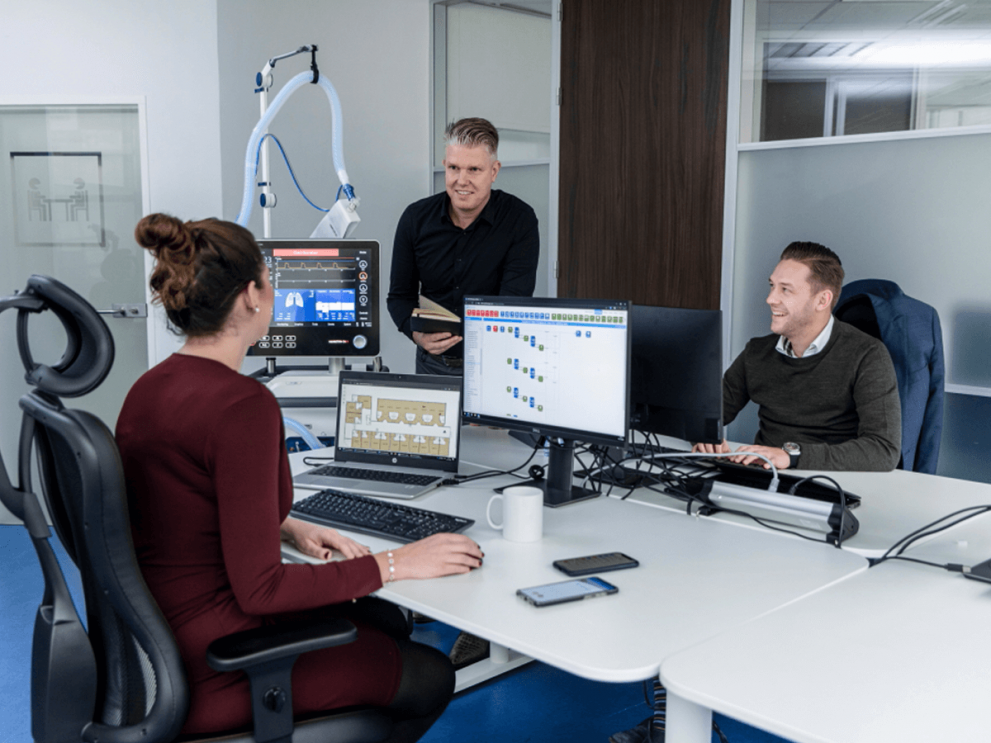 The IQ Messenger team
For the past 10 years, we have enabled organisations to achieve optimal alarm management with our powerful medically certified software platform for critical messaging and communication. By bringing together any desired system with full vendor neutrality, we offer organisations complete freedom of choice in systems, without vendor lock-in. With our knowledge and pragmatic approach, we are able to offer the best applications and integrations for every work process.
This is based on jointly reviewing the desired work process, ensuring that both employees and patients or clients can work more safely and efficiently. We are passionate about our work with a flexible attitude. We are completely vendor-neutral in our choice of hardware; we support any device.
Our story
The idea of developing a vendor-neutral alarm server arose when a number of healthcare organisations wanted to send messages from the nurse call system to devices other than the device offered by the supplier. Our founder, Paul Vos, started developing a number of integrations. The concept of a vendor-neutral alarm server proved to be so powerful that IQ Messenger quickly developed dozens of integrations and started its own alarm apps. The IQ Messenger platform now consists of more than 140 integrations and over 14 applications.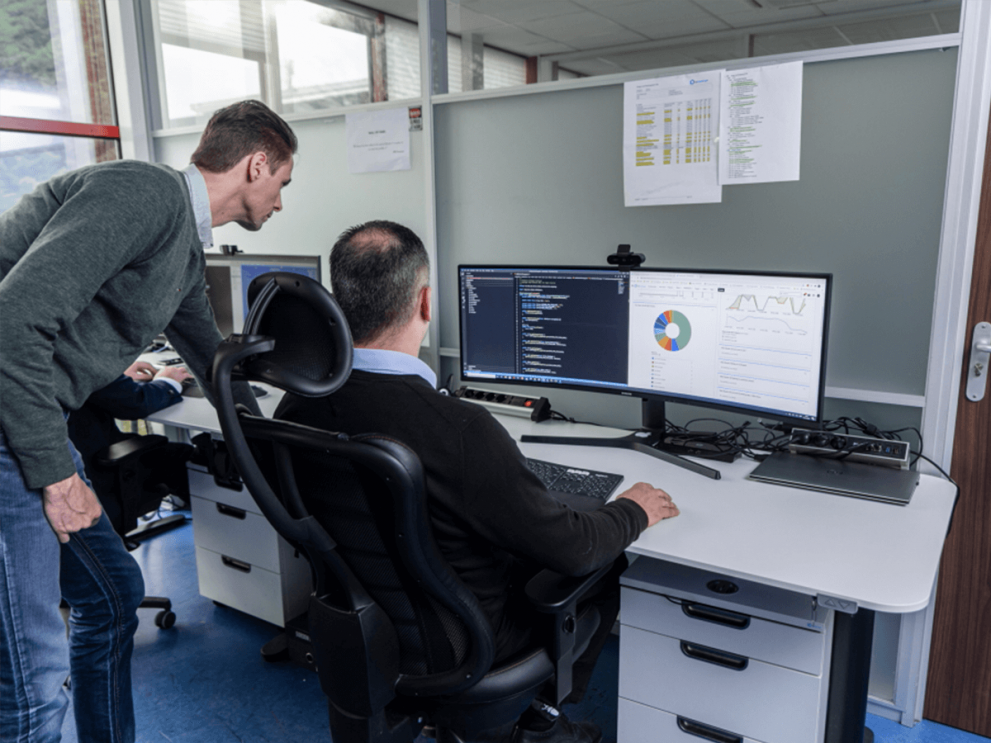 Development team
Our internal development team consists of 25 talented university scholed specialists with passion for technology. A team of enthusiastic developers with various expertise to develop the best applications and integrations for critical alarm management.
Our core values
Reliability & integrity
As an alarm server in critical environments, the reliability of our system is of paramount importance to us. Our software platform complies with all required certifications and has a 99.99% availability. We work adequately and with due care, taking into account our responsibilities and the applicable guidelines of our certifications.
Passionate & driven
Our passion is embodied by our committed and enthusiastic staff. We are driven to free organisations from vendor lock-in by offering complete freedom of choice relating to systems. We are engaged in what we are, how we work, how we interact with each other and our business relations.
Ambitious & innovative
With an ambitious attitude, we aim to innovate, continue to develop our knowledge and develop the functionality and power of our software. The best ideas often come from the work floor. This is why we are continuously in touch with organisations about critical alerts. This enables us to innovate our software in consultation with clients. Moreover, we are technically advanced: the technology behind our solutions is distinctive and we are always in the vanguard!
Get started with IQ Messenger.
Optimize alarm management
Request a demo
Keep me informed
Sign up to get the latest announcements and updates delivered to your email
Sign me up
The possibilities of IQ Messenger
See what IQ Messenger has to offer as a vendor independent message broker for critical alerts. Get in touch with us today and schedule a live demo.
Stay informed
Do you want to stay informed of the latest notifications, products or updates from IQ Messenger? Sign up to receive this by email.

-->