Medical equipment and positioning
Various medical devices are connected and monitored by IQ Messenger Medical. This allows medical devices to be moved quickly and easily given to mobile patients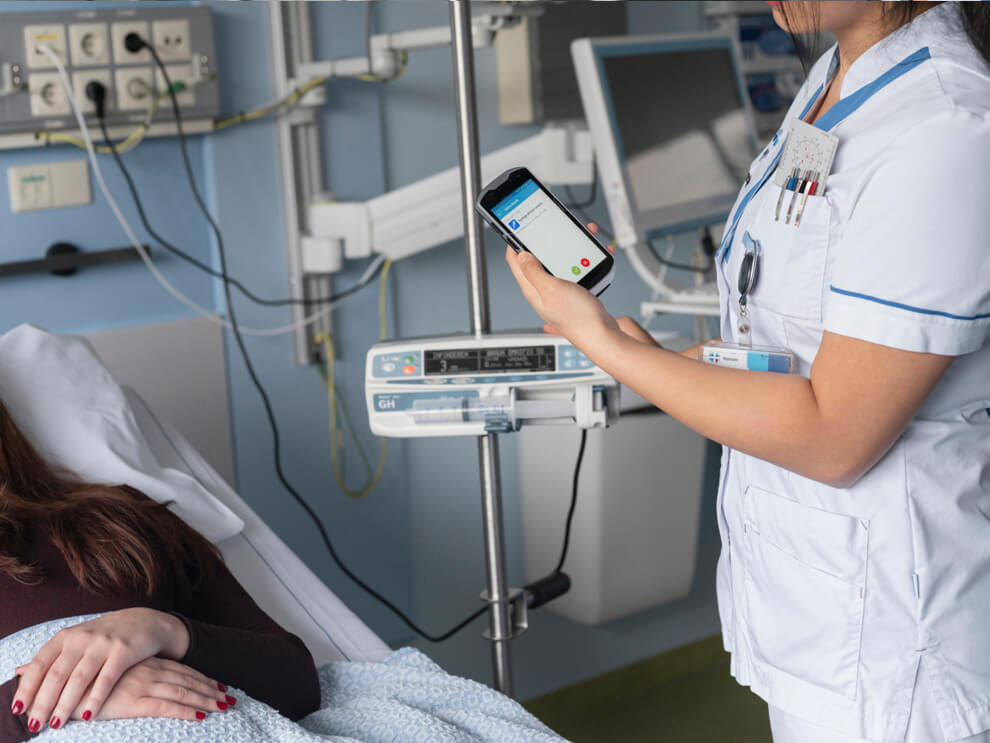 Medical equipment and positioning
Various medical devices such as infusion pumps and telemetry monitors are connected and monitored by IQ Messenger Medical via the WiFi network. This allows medical devices to be moved quickly and easily or given to mobile patients.
The connectivity via the WiFi network make the use of medical devices very flexible. IQ Messenger Medical adds a new dimension of security to the WiFi network. This provides the medical device with permanent chain monitoring and we also add location determination. Through the integration of the WiFi network, the current location of the patient is attached to the alarm notification to ensure that the healthcare professional can quickly be at the right location and provide assistance.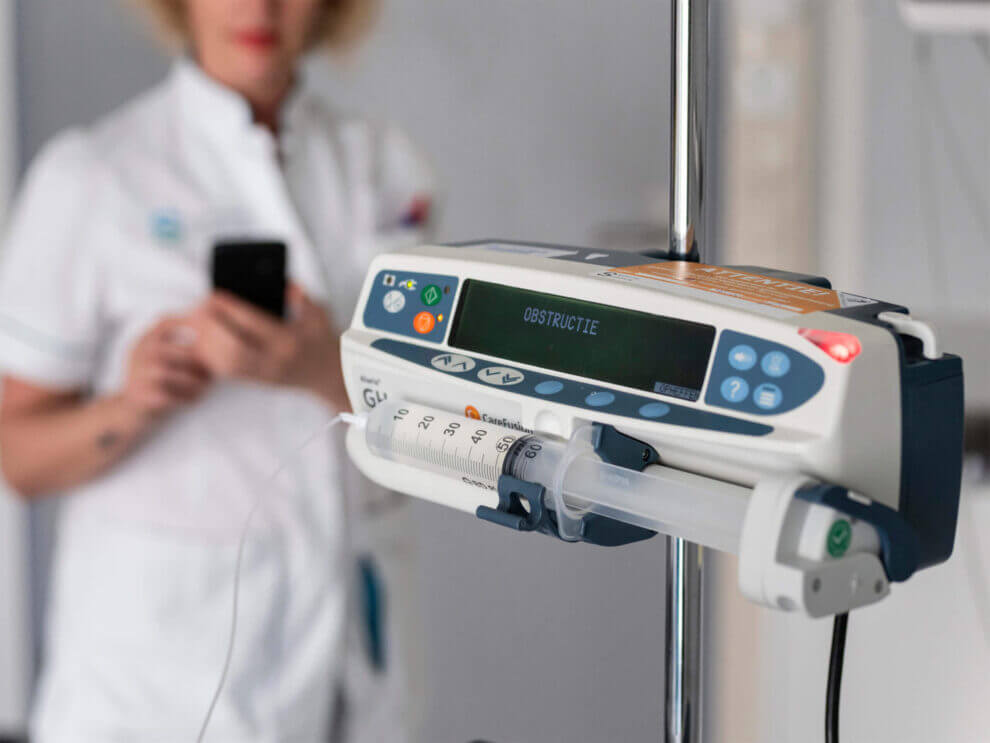 Naturally, this alarm location is displayed as text in the alarm notification, and can also be viewed from our Graphical Floor Plan (GFP). WiFi networks from Cisco, Aruba, HP, Alcatel and Huawei are supported for the location finder functionality.
IQ Messenger Medical is medical class llb certified and therefore fully complies with the European rules for medical devices.
Get started with IQ Messenger.
Optimize alarm management
Request a demo
Keep me informed
Sign up to get the latest announcements and updates delivered to your email
Sign me up
The possibilities of IQ Messenger
See what IQ Messenger has to offer as a vendor independent message broker for critical alerts. Get in touch with us today and schedule a live demo.
Stay informed
Do you want to stay informed of the latest notifications, products or updates from IQ Messenger? Sign up to receive this by email.
-->