Creation of single rooms
Aspects such as fire safety and limiting spread of germs play an important role in the shift to single rooms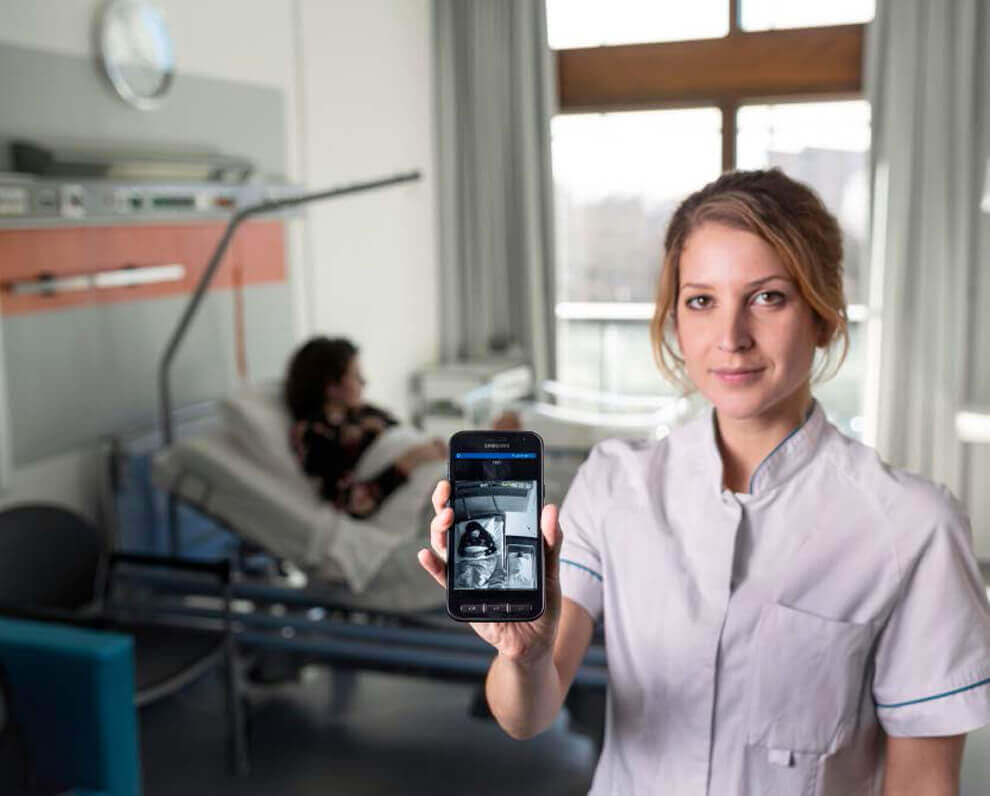 Creation of single rooms
An English study showed that 2/3 of the patients prefer a single room. Most of us will understand this preference for the sake of privacy and comfort. Aspects such as fire safety and limiting spread of germs also play an important role in the shift to single rooms.
Alarms from the nurse call system and medical equipment (medical alarms) play a very important role in this respect. After all, with so many tasks and activities, nurses cannot possibly observe and monitor all rooms at the same time. The classic central hub is gradually monitored less and less due to the mobility of healthcare professionals. Alarms from medical devices can therefore easily be missed.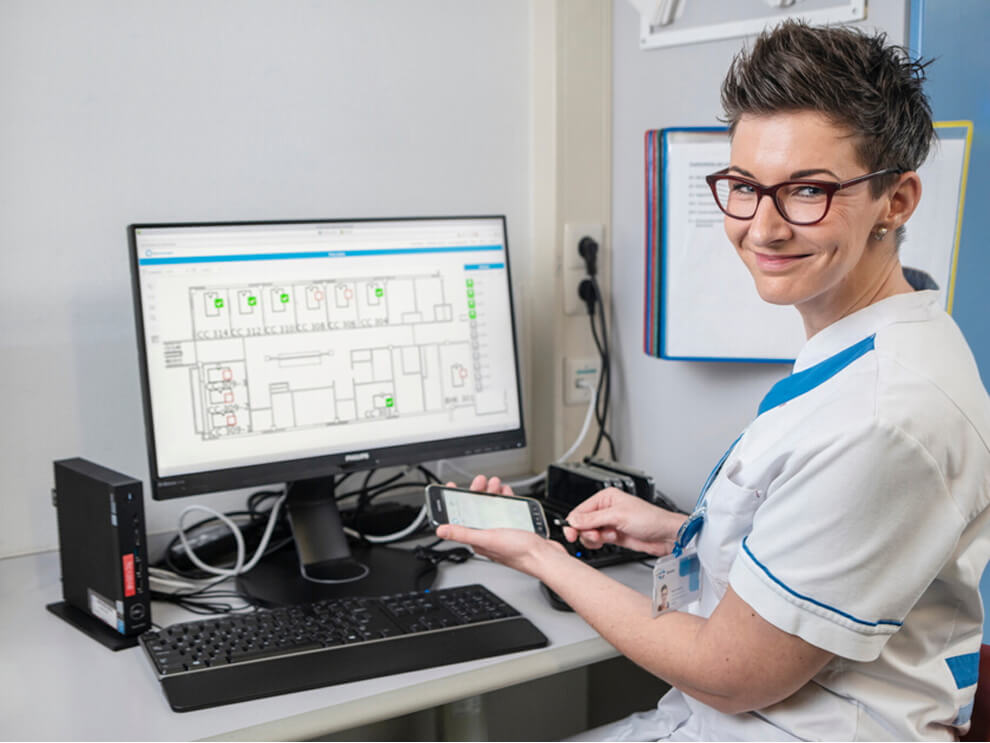 With monitored integrations of both the nurse call system, the medical devices around the patient and possibly a smart sensor, IQ Messenger takes care of all alarms. Alarms are filtered and provided with acoustic and optical recognition delivered to the device or SmartApp. This alarm allocation is simply carried out by the ward nurses, including both the "buddy" principle and the fall-back groups in the event of failure to respond (or late response).
The graphical assignment module (GEA) immediately shows which patient is registered in the room and to which professional the alarms are assigned.
Down-time or disruption of the nurse call system, the smart sensor or medical equipment in the room is immediately detected by the IQ Messenger platform and converted into an alarm notification (chain monitoring). Observation of the room and patient can also make a major contribution to the quality of care by using the smart sensor. This allows healthcare professionals to work safely and with confidence in an environment with single rooms.
Get started with IQ Messenger.
Optimize alarm management
Request a demo
Keep me informed
Sign up to get the latest announcements and updates delivered to your email
Sign me up
The possibilities of IQ Messenger
See what IQ Messenger has to offer as a vendor independent message broker for critical alerts. Get in touch with us today and schedule a live demo.
Stay informed
Do you want to stay informed of the latest notifications, products or updates from IQ Messenger? Sign up to receive this by email.
-->