Nursing home without nurse call system
The classic nurse call system in various care segments is no longer a matter of course and has been replaced by modern technology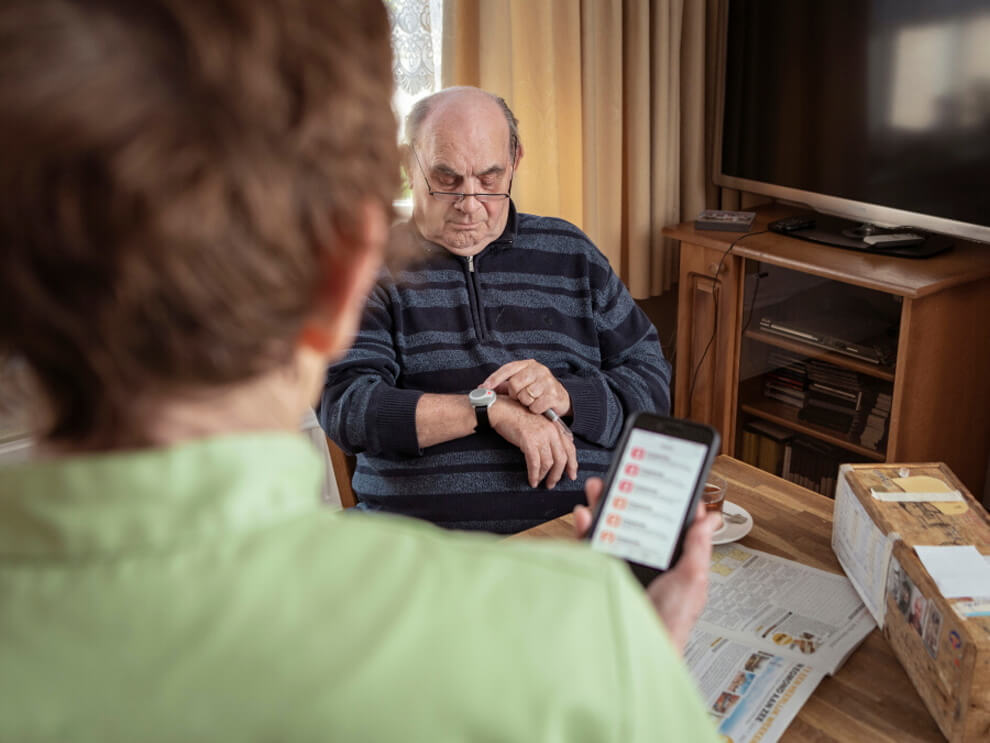 Nursing home without nurse call system
In the past, the nurse call system was used as the heart of the healthcare system solution. With the change in care, the advance of smart sensors, activity areas and the smartphone, the classic nurse call system in various care segments is no longer a matter of course and has been replaced by modern technology.
Clients use a wrist strap for active alarms and a smart sensor for passive alarms. The nurses notifies their personal presence in the room by smartphone. In addition, room settings, camera image observation as well as personal security of healthcare professionals are supported within the same smartphone application: the SmartApp.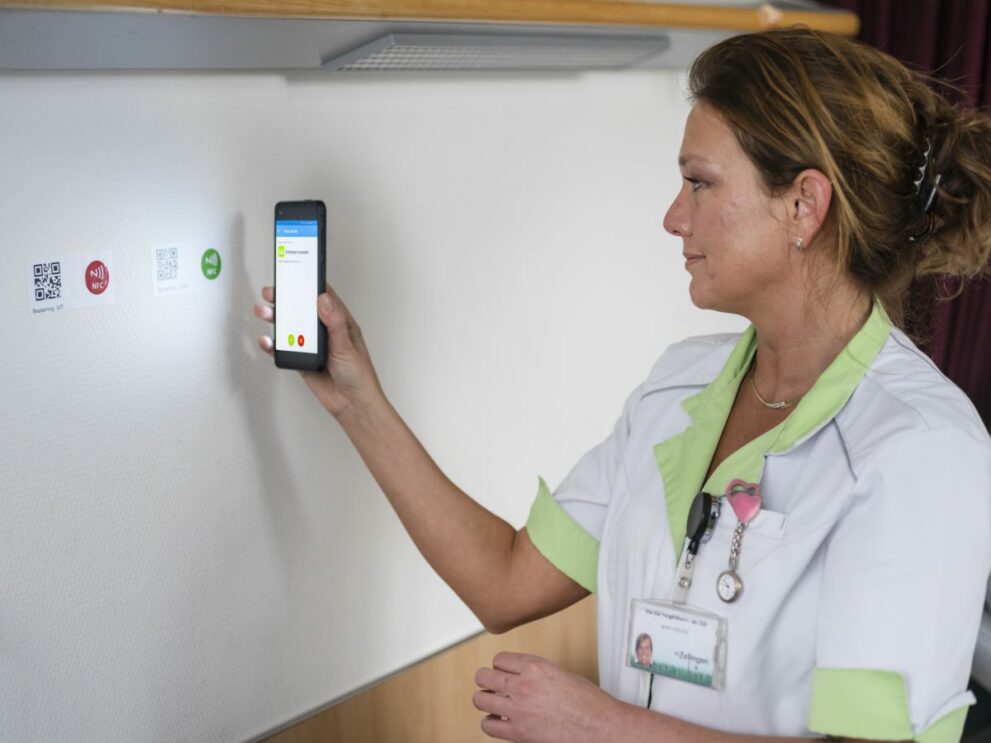 Work process is leading in the use of healthcare technology
Now that the nurse call system is no longer part of the comprehensive care solution, the importance of the underlying vendor-neutral software platform is even more significant. In this way, any healthcare organisation can decide independently whether a nurse call system is still required or whether an existing nurse call system should be retained, and what other care systems should be added to create a comprehensive care solution – without vendor lock-in and with full focus on the work process.
Naturally, the IQ Messenger platform is medically certified, which means that the availability and connection of medical equipment in the care process can be realised legally and safely.
Get started with IQ Messenger.
Optimize alarm management
Request a demo
Keep me informed
Sign up to get the latest announcements and updates delivered to your email
Sign me up
The possibilities of IQ Messenger
See what IQ Messenger has to offer as a vendor independent message broker for critical alerts. Get in touch with us today and schedule a live demo.
Stay informed
Do you want to stay informed of the latest notifications, products or updates from IQ Messenger? Sign up to receive this by email.
-->