LDAP: Automated exchange of users and groups
Keeping track of users, groups, roles and authorisations is certainly a time-consuming task within larger organisations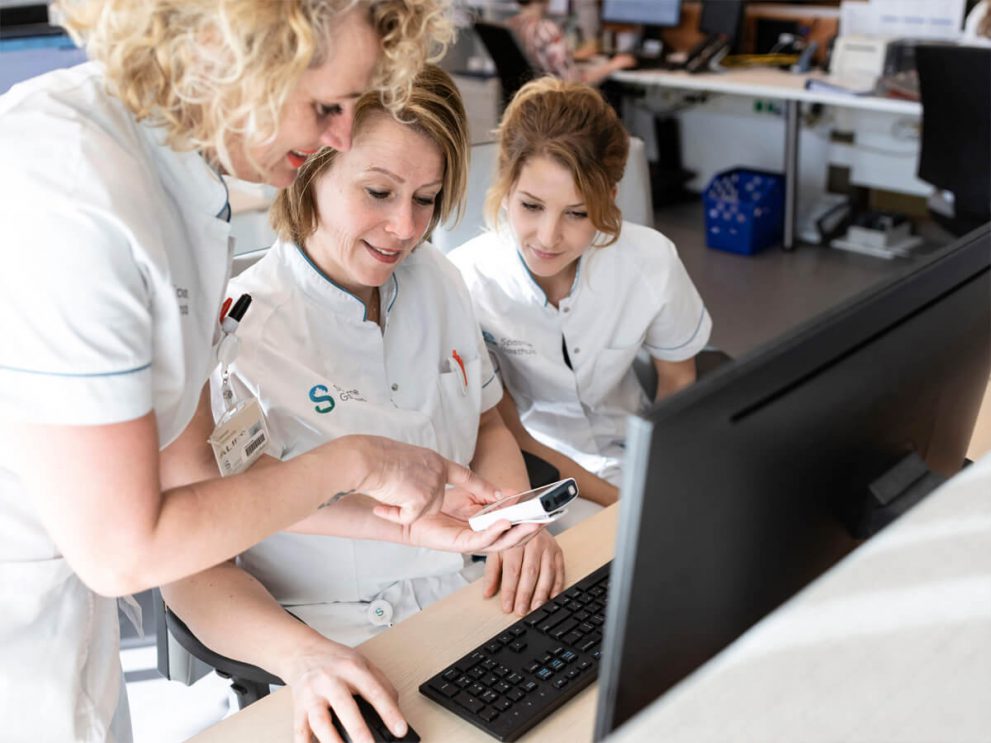 LDAP: Automated exchange of users and groups
Keeping track of users, groups, roles and authorisations is certainly a time-consuming task within larger organisations. Manually tracking users and groups in different systems also increases the risk of errors and safety leaks.
With the introduction of the LDAP interface, an open vendor neutral protocol for exchanging users and groups of information, the data from the Active Directory (AD) within the IQ Messenger platform is now automatically kept up-to-date. For example, users are automatically created and deleted in IQ Messenger when joining and leaving the organisation. This functionality saves healthcare professionals a huge amount of time as the time-consuming manual input of users is no longer necessary.
Get started with IQ Messenger.
Optimize alarm management
Request a demo
Keep me informed
Sign up to get the latest announcements and updates delivered to your email
Sign me up
The possibilities of IQ Messenger
See what IQ Messenger has to offer as a vendor independent message broker for critical alerts. Get in touch with us today and schedule a live demo.
Stay informed
Do you want to stay informed of the latest notifications, products or updates from IQ Messenger? Sign up to receive this by email.

-->